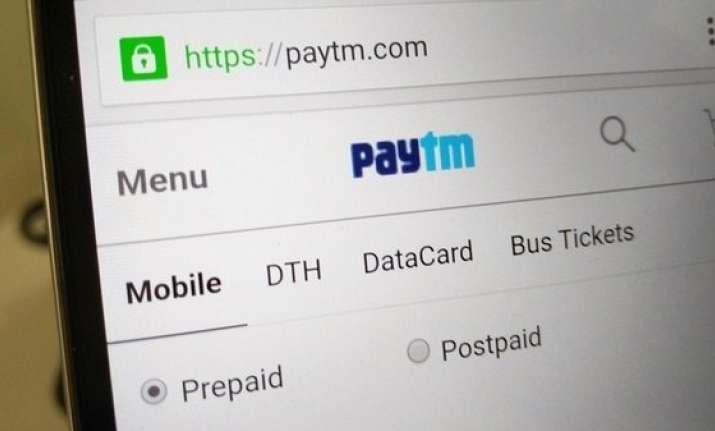 In the latest in its bid to consolidate its position and retain its usage as the government pushes its citizens for a less-cash economy, digital payments platform Paytm has now made it easier and more convenient for its users to transfer money to their wallets.
Paytm's latest update provides for wallet recharge through United Payments Interface (UPI) system, which facilitates easy bank to bank transactions. Launched in August last year by National Payments Corporation of India (NPCI), UPI payments system eliminates extra steps of filling account number, IFSC code etc and only requires a unique UPI ID or UP address.
Currently, the facility is only available via web interface and not on the mobile app.
Below is the guide for Paytm wallet recharge through UPI address:
1- Go to www.paytm.com and click on Paytm wallet on the top right corner. Enter the amount you want to add and click on 'add money to wallet' button.
2- You will be now directed to the payment page where you will need to select a payment method. On the left panel where options such as debit card, credit card, net banking appear, there will also be UPI.
3- Click on UPI and it will ask to enter the Virtual Payment Address (VPA) that you have created with your bank's UPI app.
4- Now, it will send the 'collect request' on your UPI ID, which you need to 'accept' by going to your UPI app. The transaction will be processed as soon as you accept the request.
As of now, Paytm is not supporting the UPI address generated via the government's BHIM app, which is fast emerging as a popular choice for users.
So far, Paytm has been the most preferred among other such apps, more so after the shock currency ban. The Noida-based company has emerged as the biggest alternative for cash payments in the past few months.