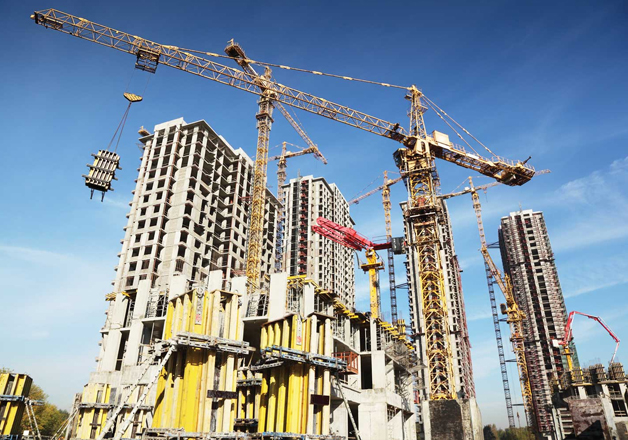 The real estate sector is all set to be hit by the demonetisation process with estimates suggesting a sharp decline in property prices following the government's drastic move to ban high-denomination currency notes. 
According to PropEquity, an online subscription based real estate data and analytics firm, residential property prices across the country may drop by up to 30 per cent over six to 12 months.
The firm estimated that market value of residential property of Rs 802,874 crore is expected to be wiped off in the coming next few months.
"In the aftermath of demonetisation impact on Indian real estate sector, market value of property of Rs 8,02,874 crore is expected to be wiped off in the next six to 12 months," it said in a statement today.
"According to PropEquity research, residential real estate valuation in the top 42 cities in India, sold and unsold, will take a tumble and fall up to 30 per cent from Rs 39,55,044 crore by approx Rs 8,02,874 crore to Rs 31,52,170 crore," it added.
PE Analytics owns and operates PropEquity which covers over 83,650 projects of 22,202 developers across over 42 cities in the country.
The market value is of 49,42,637 units, which are built-up ready, under construction and currently launched properties, available and sold since 2008 for 42 cities.
Maximum fall on total market valuation will be in Mumbai Rs 2,00,330 crore followed by Bangalore by Rs 99,983 crore and Gurgaon Rs 79,059 crore.

"Indian realty is now bracing for sub-prime level crisis, which is expected to deeply impact the core of unorganised real estate and black money," PropEquity said.
"We expect lot of secondary market transactions (resales) coming down in volume. For every five buyers out there, there is only one buyer willing to pay all-cheque. And usually, people want to take at least 20 to 30 percent of the amount in cash, but this will now go away for the time being," Samir Jasuja, CEO and Founder of PropEquity said.
"There will be almost a complete stop in resales in the coming weeks as this move will take sometime for real estate sector to absorb," he added.
PropEquity also said that there have been unprecedented transactions in last 15 days with lot of people trying to convert their unaccounted money into real estate.
"But this will also mean that we can expect more formal and organised developers to weather this storm and will relatively be in a better position in the next 9-12 months," it said.
"In our view, there will be acute pain in the short-term but in the mid to long run it will be hugely beneficial for Indian realty as it will create lot of transparency," PropEquity said.