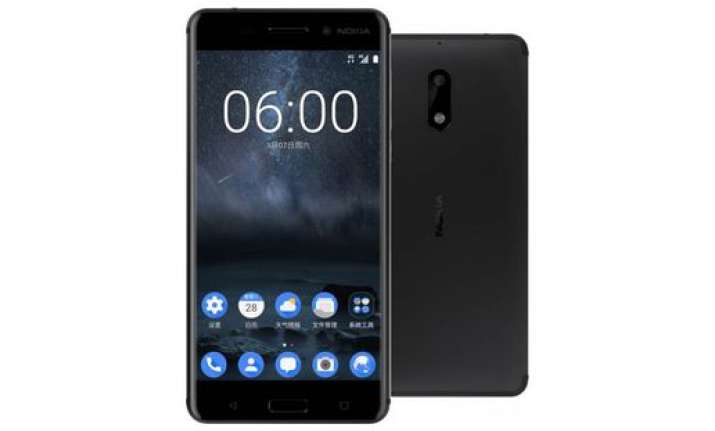 Marking its comeback in the smartphone business, Nokia is planning to launch its first Android smartphone – Nokia 6 – in China on February 26. 
The company released a teaser video of Nokia 6 on its Facebook page on Thursday that reads "Get ready! The Nokia 6 is coming to China! More announcements to follow on February 26th… Save the date!"
Last year, Nokia announced that it had licensed HMD Global to produce Nokia-branded mobile phones and tablets. 
The smartphone has a hybrid in-cell 5.5-inch screen with full HD resolution and 2.5D Gorilla Glass. 
The device is powered by Qualcomm Snapdragon 430 processor with X6 LTE modem, has 4GB of RAM and 64GB storage. 
Nokia remained the owner of the Nokia brand after it sold its handset business to Microsoft for 5.4 billion euros (approx Rs 40,000 cr) but was forbidden to license it to outsiders until the end of 2015.
HMD Global has reached agreements with both Microsoft and Nokia about the use of the Nokia brand and some design rights. The agreement HMD Global signed with Nokia is exclusive and valid for 10 years.
The agreement with Microsoft has some conditions and only covers the use of the Nokia name in basic phones. Microsoft continues the production of the high-end Lumia smart phones, which will use Windows platforms.
HMD Global is planning to spend some 400 million euros (approx Rs 2,900 cr) to market the Nokia brand for the next three years. 
In November last year, it was rumoured that Nokia will make a comeback in the smartphone industry with the rumoured D1C model that will run on Android 7 Nougat with a Snapdragon 430 processor, and offers a 1080p display and 3 GB of RAM.