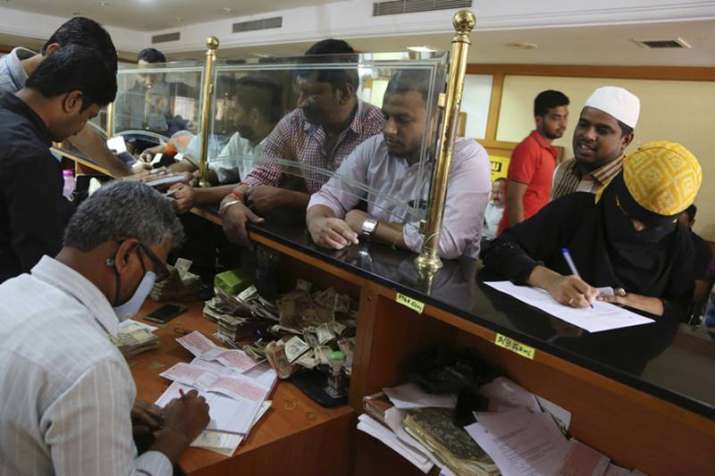 Putting an end to rumours suggesting that the government was moving to seal bank lockers after the note ban and that the new Rs 2,000 notes are 'bleeding', the Finance Ministry on Friday said there was no move to seal bank lockers nor was it true that the ink of the new Rs 2,000 notes has been bleeding in some cases.
"Myth: Next move is to seal bank lockers and confiscate gold, diamonds and jewellery. Reality: This is baseless. There is no proposal to seal bank lockers and confiscate the jewellery," the ministry tweeted through its official Twitter account.
विमुद्रीकरण पर भ्रम टूटा pic.twitter.com/cEgRBI30pt

— Ministry of Finance (@FinMinIndia) November 18, 2016
The ministry also said the Rs 2,000 notes have a safety feature, which is called "intaglio" (a design that is incised or engraved into a material).
"To identify a genuine note when you rub it against a cloth, a turbo-electric effect is generated and it is due to this that the note's ink gets transferred on to the cloth," the ministry said.
Economic Affairs Secretary Shaktikanta Das had also, on Wednesday, cleared the confusion surrounding the colour leak from the new currency notes said that it is normal for the notes to lose some colour when dissolved in liquid. He added that it's the nature of the paper the notes are made from. 
When asked about various videos of people showing the new notes losing colours, he said, "The new currency notes, just as the old ones, will lose colour if rubbed with a piece of cloth wet because that's the nature of the dye used. If your note does not lose colour, it's one of the signs that it may be fake".
Ever since the arrival of the new Rs 2,000 notes following government's surprise move of demonetising old Rs 500 and Rs 1,000 notes, several myths have been doing the rounds. However, the government has busted them all. Here are a few of them: 
•    Myth: The government will soon announce demonetisation of Rs 50 and Rs 100 notes.
•    Fact: There is no such intention of cancelling legal tender status of notes of any other denomination.
•    Myth: Information about the move was leaked to corporate houses and party members in advance.
•    Fact: No leakage of information to any section and complete secrecy was maintained.
•    Myth: New notes have nano GPS chips embedded in them to track black money hoarders.
•    Fact: No such chips are embedded in the notes.
•    Myth: The cost of implementing the 'demonetisation' move is more than the benefits.
•    Fact: Black money corrodes and eats into the vitals of the country's economy, adversely affecting the poor and middle classes more than others.