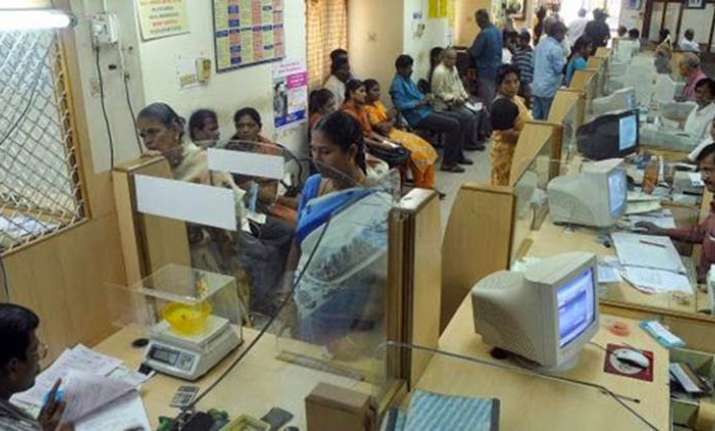 In a development that marks a beginning for the government's plans to consolidate 21 state-owned banks in the country, the Finance Minister today said that the Union Cabinet has approved the framework for the move that the government hopes will help fast-track the process.
Addressing a post-Cabinet press briefing in the national capital today, FM Arun Jaitley informed that the proposal to merge will come from respective PSU bank boards.
"The government will constitute an alternative mechanism to oversee consolidation of PSU banks. Consolidation of PSU banks will be based solely on commercial considerations," the FM said. 
A panel of ministers, whose members will be decided by the Prime Minister, will examine these consolidation plans. After an in-principle approval from this panel, banks will abide by Securities and Exchange Board of India and Reserve Bank of India regulations, he said.
The alternative mechanism will help fast-track approvals, Jaitley said. The objective is to create strong entities and any decision regarding consolidation will be based on commercial feasibility, he added.
Meanwhile, shares of public sector banks have gained on the news, with the Nifty PSU Bank index gaining as much as 1.8 per cent to 3,290.4 points.
Allahabad Bank was the top gainer, up 4.9 per cent, while Bank of India shares jumped 3.8 per cent; Punjab National Bank rose 3.44 per cent; Bank of Baroda gained 1.6 per cent; and India's largest lender SBI was up 1.37 per cent.
State Bank of India had in April merged its five associate banks and Bharatiya Mahila Bank with itself. 
The development comes as part of the government's plan to push for consolidation of PSBs in order to help them to gain efficiency and scale and also avoid repeated capital infusions.
A PTI report had earlier said that the government also plans to create six large PSBs of global scale.