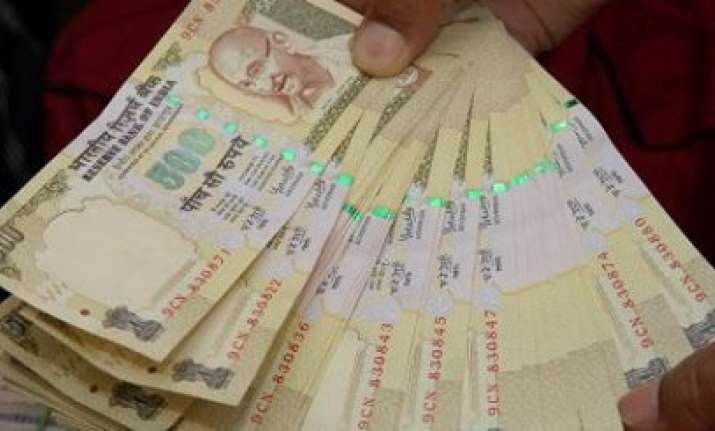 Following Prime Minister Narendra Modi's surprise announcement to outlaw currency notes of higher denomination, the District Central Cooperative (DCC) Banks in Maharashtra collected Rs 5000 crore in old notes from November 10 to 14.
However,the RBI subsequently debarred the DCC banks from accepting withdrawn notes.
As most accounts in the cooperative (DCC) banks are of farmers, the NABARD (National Bank for Agriculture and Rural Development) is now monitoring the accounts to check for any cases of "suspicious deposits" or financial mismanagement, reports Times of India.
Maharashtra has 31 DCC banks which are are controlled by local politicians and have been under scanner for financial mismanagement in the past.
"While initially only accounts with more than Rs 2 lakh deposits will be scrutinised, other accounts will come under the scanner too," a senior official of state co-operation department told Times of India.
RBI had allowed the DCC Banks which have over 3800 branches across the state to accept old notes for only four days but even in such a short period these banks received an enormous Rs 5000 crore, according to the daily.
NABARD officials said that the average deposits and transaction history of certain accounts cannot explain the the sudden surge in deposits.
"Even if the account holder has deposited just Rs 1 lakh, if the past transactions and balance history is in a few thousands, how can the deposit be explained?" asked an official.
The Sangli DCC bank had collected approximately Rs 320 crore in old notes.The Pune DCC bank received cash deposits of Rs 600 crore, the daily reported quoting NABARd official.
Notedly, DCC banks have a wide network and heavy presen ce in rural areas; they have close to 85-90 lakh accounts. 
A DCC bank is also a key institution in that it disburses farm loans. Considering their reach and cash-rich status, politicians have always vied for cont rol of these banks; most DCC banks in Maharashtra are controlled by NCP and Congress politicians.