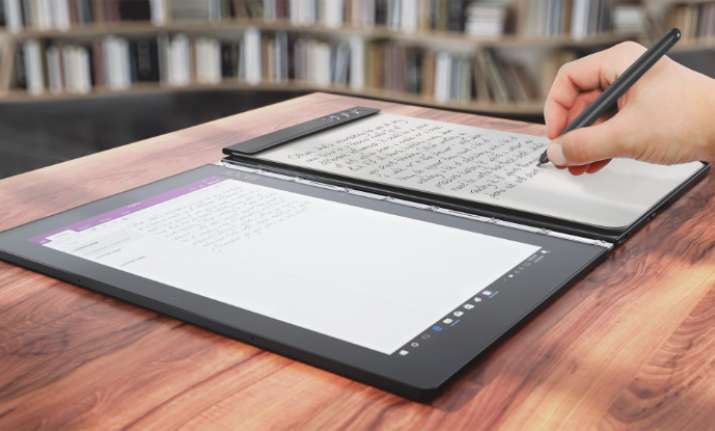 Chinese multinational technology company Lenovo on Tuesday launched the world's thinnest Yoga Book -- an ultra-thin, 2-in-1 laptop -- in India. Measuring 9.6mm in thickness, the Yoga Book comes with Windows 10 Pro, 4G SIM connectivity, 4GB RAM and will be exclusively available on Flipkart at Rs 49,990.
The handy Yoga Book for users has been manufactured keeping in minds the trends in computing and mobility in needs of the on-the-go customers.
"We are sure that it will redefine the computing space and offer traditional notebook, 2-in-1 and tablet buyers a first-of-its-kind option that matches their lifestyle," Bhaskar Choudhuri, Director, Marketing, Lenovo India, told here.
A quick look at the product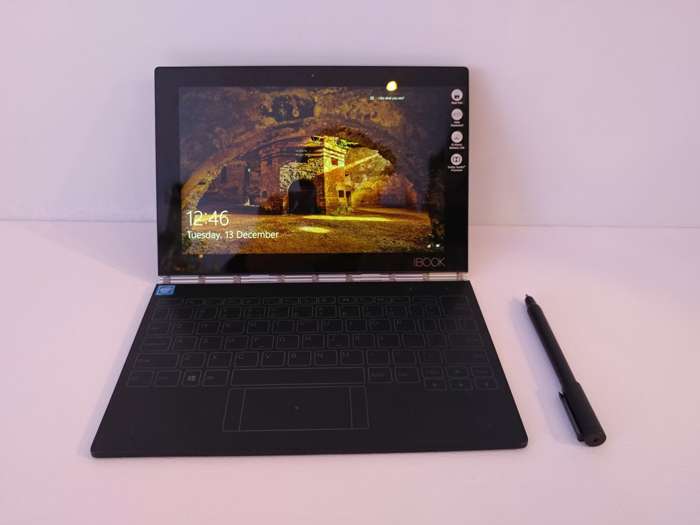 Lenovo launches world's thinnest, 2-in-1 Yoga Book in India
At first look, it appears to be a laptop but on closer inspection, it's clear that it is a tablet trying very hard to trick you into thinking that it's a laptop. It does a decent job for coming as both.
Unique Keyboard
The all-new #YogaBook lets you bring your imagination to life. Nope, we're not even exaggerating.
Buy Now: https://t.co/dzr0uOJKlU pic.twitter.com/rXpe877zW1

— Lenovo India (@Lenovo_in) December 14, 2016
Its key factors are: full QWERTY keyboard and laptop like form when kept in L-shape position.
The keyboard is entirely capacitive and tapping a button off and switches a pad to a scribble pad that can be used with a stylus to write or doodle on the device. This feature only works if you include the stylus.
Key specifications
Notably, there are no USB ports so basically this is meant to be a mobility device rather than as your primary productivity machine. The book matches what would you see on a typical windows tablet.
The Yoga Book features 10.1-inch full-HD IPS display, 2.4GHz Intel Atom x5-Z8550 processor, Dolby Audio, 8MP auto-focus rear camera and 2MP front camera.
The device is more about the fantastic form factor and less about the specification sheet as the device can tilt all the way over to be used as a tablet.
The device comes with Halo keyboard, a full touch screen keyboard that constantly adapts to' the typing habits of user, with built-in prediction and artificial learning software. 
The Yoga Book's dual-use stylus allows users to write and draw with a pen and paper while instantly digitising their notes and sketches, the company said.
The laptop also comes with "Book UI" that allows several apps to run at once through multiple windows that can be pinned, maximised or minimised, as well as a taskbar that keeps track of your apps and common Windows keyboard shortcuts and action keys. 
As a laptop, the device is a bit small and you could often find yourself stretching in to read small text.
Thanks to its fantastic form, convenient size and eye catching keyboard therefore, there isn't much to complain about Lenovo Yoga book.