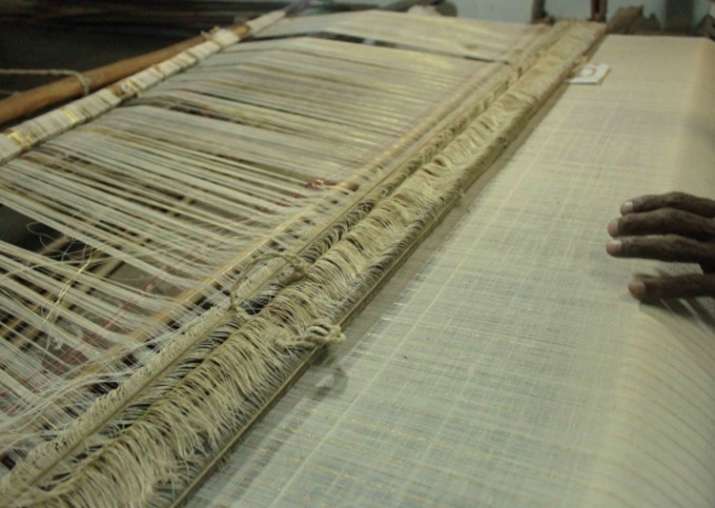 Khadi yarn, Gandhi topi, India's national flag will not attract any tax under the GST regime, while imitation jewellery, pearls and coins will carry 3 per cent levy from the next month. 
Besides, the GST Council yesterday decided to include rudraksh, wooden khadau, panchamrit, tulsi-kanthi mala, panchgavya, sacred thread and vibhuti -- sold by religious institutions -- in the definition of 'puja samagri' and maintained that these items would be exempt under the Goods and Services Tax (GST). 
Also chandan tika, unbranded honey and wick for diya have been exempt under the new indirect tax regime, which is scheduled to kick off form July 1. 
However, five 'puja samagri' -- lobhan, mishri, batasha and bura -- will attract 5 per cent GST. 
In the textiles category, blankets and travelling rugs, curtains, bed linen, toilet linen and kitchen linen, of terry towelling or similar terry fabrics costing below Rs 1,000 will attract a 5 per cent tax. 
Also napkins, mosquito nets, sacks and bags, life jackets costing below Rs 1,000 would be taxed at 5 per cent. While those costing above Rs 1,000 will attract a 12 per cent levy. 
Silk and jute yarns have been exempt but cotton and natural fibres and all other yarns will be levied a 5 per cent GST rate. Manmade fibres will, however, attract 18 per cent rate. 
All categories of fabric, except khadi yarn which has been exempt, will attract a 5 per cent rate. 
Gandhi topi and India's national flag, however, have been exempt from tax under the GST. 
Manmade apparel costing below Rs 1,000 will attract 5 per cent tax, lower than the existing 7 per cent. Those costing above Rs 1,000 will continue to attract 12 per cent. 
Besides, match boxes, packed organic fertiliser will face a 5 per cent tax in the new regime. 
The GST Council, comprising Finance Minister Arun Jaitley and his state counterparts, has already fitted almost all goods and services in the tax brackets of 5, 12, 18 and 28 per cent.