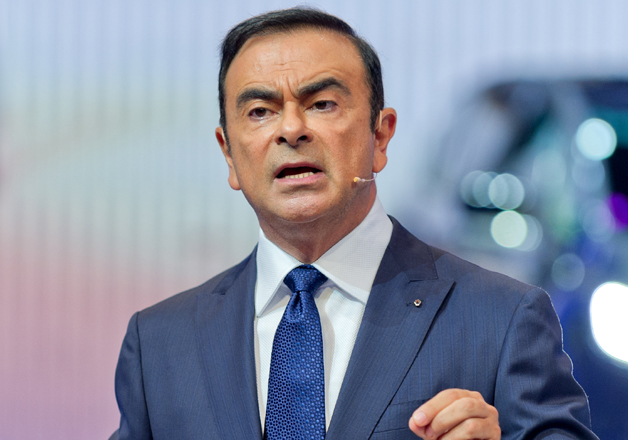 Carlos Ghosn, who leads Nissan and Renault, has tapped Hiroto Saikawa, a veteran Japanese executive at Nissan, to replace him as chief executive at the Japanese automaker, although Ghosn will stay on as chairman.
Nissan Motor Co., based in Yokohama, made the announcement in a statement Thursday. The appointment, effective April 1, will be up for shareholders' approval in June.
The move does not signal a smaller role for Ghosn. Besides leading the Nissan-Renault alliance, Ghosn is also chairman at scandal-ridden Japanese automaker Mitsubishi Motors Corp. in which Nissan took a controlling stake last year. And Ghosn said he needs to focus on the expanded three-automaker alliance.
Ghosn, sent in by Renault SA of France in 1999, led near-bankrupt Nissan to a turnaround, but has said for years he hoped to hand over the running of Nissan.
"I will continue to supervise and guide the company, both independently and within the Renault-Nissan-Mitsubishi alliance. This planned change will also allow me to devote more time and energy to managing the strategic and operational evolution and expansion of the alliance," he said.
"I am committed to supporting the alliance as it evolves and expands, and will continue to serve each member of the alliance wherever and whenever necessary."
Saikawa has been groomed for the role, serving as co-CEO since late last year. A graduate of the prestigious University of Tokyo, he has overseen various operations at Nissan, which makes the March subcompact, Leaf electric car and Infiniti luxury models. 
After joining Nissan in 1977, he has managed Nissan's U.S. and European businesses, as well as its supply chain and customer satisfaction. More recently, he had complete control over its research, design and other overall operations.
Ghosn expressed his confidence in Saikawa.
"I am confident that the management team I have developed at Nissan over the past 18 years has the talent and experience to meet the company's operational and strategic goals," said Ghosn.