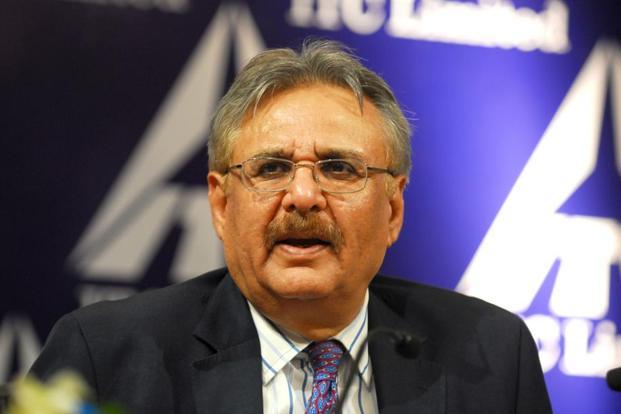 New Delhi: In a move that puts to rest speculation over the retirement of one of India's longest-serving company bosses, ITC chairman Y C Deveshwar will step aside from his executive role, the company said in a statement. Deveshwar, however, will stay on as a non-executive chairman until 2020 end, a role he will take up starting February next year.
The company will seek shareholders' approval at the upcoming annual general meeting, which will be held on July 22. This meeting will take the decision to appoint him as a non-executive director and chairman for a period of three years from February 5, 2017.
"Deveshwar will complete his present term on February 4, 2017. This AGM will be his last as Chief Executive Officer of the company," ITC said in the notice.
In a notice to the shareholders, ITC said Deveshwar has expressed "his desire to shed the executive role" and "put in place a youthful leadership at the helm in the longer term interest of the company".
This move will also be the first time when ITC will have a chairman in a non-executive role and the position for a CEO would be fixed.
In the due course of time in the past few years, ITC also has created other positions as well.
Also read: With larger health warnings, ITC resumes cigarette production; stocks surge 2.4 pc
In 2014, Sanjiv Puri, was made president of the fast-moving consumer goods (FMCG) business, when speculation said that he was being groomed for a bigger role. Finally, last November, he was moved to the board.
Deveshwar, joined ITC in 1968 had assumed office as executive chairman in January, 1996. His re-appointment as a director and also as whole-time director and chairman for a period of five years from February 5, 2012 was approved in the company's AGM in July, 2011.
He led the transformation of ITC, which was known mostly as a cigarette maker to a diversified group with the presence now ranging from FMCG, hospitality, paperboard and packaging, IT and agri business.