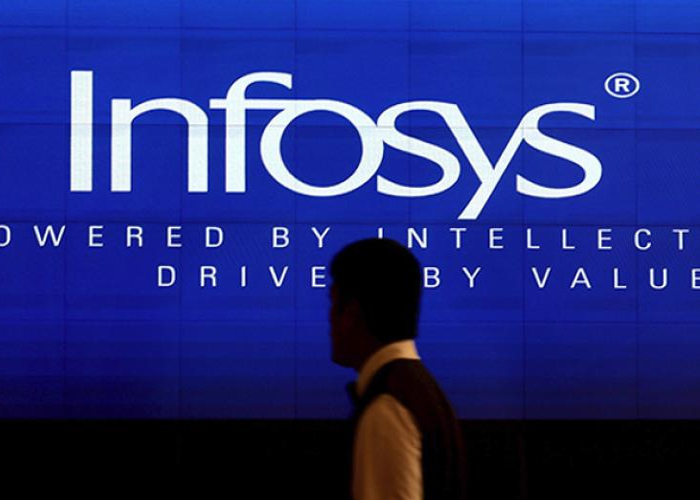 After a week of announcing about hiring 10,000 Americans in US, Infosys proposes on Wednesday to "fire" its employees for their "non-performance" soon.
"A continued low feedback on performance could lead to certain performance actions, including separation of an individual," said the city-based company in a statement.
Like every year, Global software major would review an individual's work and their distinct business targets, hence valeuing its techie by their performance.
"Performance assessments are done with reference to the goals individuals have on business objectives and other strategic priorities", asserted the company in the statement here.
As per IANS sources, pink slips can be handed over to hundreds at middle and senior positions working in development sector across country, while a few to be given to workers in overseas.
Firm has not specified any fixed number or sector.
The proposed sacking by the troubled company follows similar layoff moves by rivals Wipro, TCS and Congnizant to right size their human resources and reduce cost of operations in a tough environment, with disruptive technologies and declining IT spend by enterprises worldwide due to sluggish economy.
Rival Wipro sacked about 600-700 employees during the fiscal 2016-17 for non-performance.
Infosys' 'hire and fire' policy comes months after a whopping 37,915 engineers left the company and its hiring plunged 65 per cent in the last fiscal 2016-17, due to increasing automation and thrust on artificial intelligence in its operations and projects.
According to its employee metrics, though the company hired (gross addition) 44,235 techies in FY 2017, the exodus led to the net addition slump to 6,320 for the fiscal.
The company's total headcount for FY 2017 increased 6,320 to 200,364 from 194,044 in FY 2016.
(IANS Inputs)