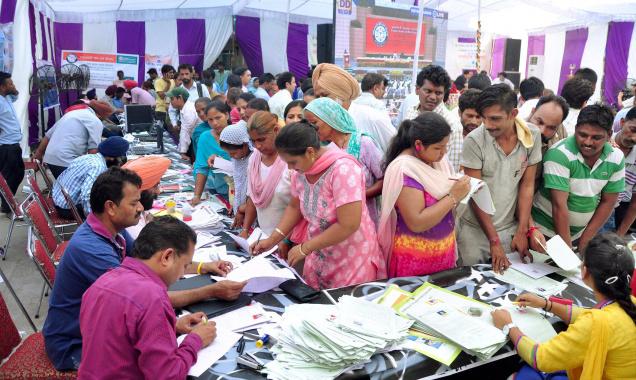 Following the Income Tax Department's warning on not allowing misuse of Jan Dhan accounts for laundering black money post-demonetisation, inflows into such accounts have come down significantly, the government has said.
In a release late on Wednesday, the Union Finance Ministry said there has been a continuous fall in deposits in last couple of weeks, after an initial surge in deposits after the demonetisation of high-value currency on November 8.
"Since the time the government has alerted people not to allow their accounts, particularly Jan Dhan accounts, to be used by others for the purpose of converting their black money, there has been a considerable decrease in the inflow of funds in Jan Dhan accounts," an official statement here said.
"The average per account deposit in Jan Dhan accounts is Rs 13,113 for this entire period from November 8 to December 2, which is not alarming, given the need to bring all cash to banks," it added. 
Total amounts deposited during November 8-15 were Rs 20,206 crore, while during November 16-22, people deposited Rs 11,347 crore in such accounts. This further fell to Rs 4,867 crore during November 23-30. Total daily deposit in Jan Dhan accounts was Rs 410 crore on December 1 and Rs 389 crore on December 2.
"The Income Tax Department has identified the local clusters and bank branches where the inflow of Jan Dhan deposits have been more than normal, in order to investigate money deposits in Jan Dhan accounts which belonged to somebody else," the statement added.