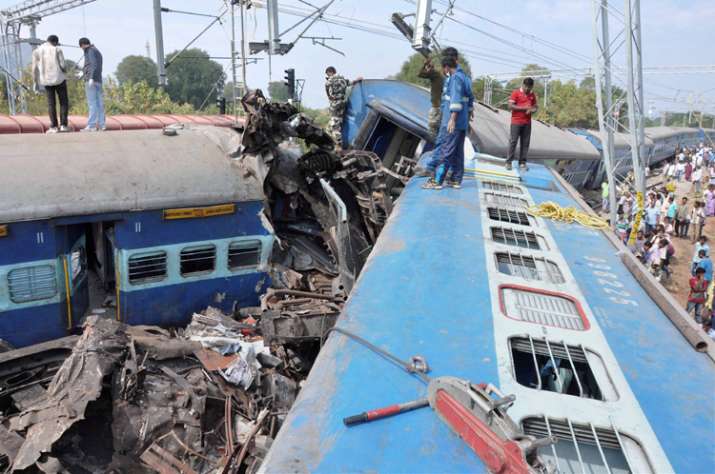 Stung by the spate of accidents and collisions leading to the loss of hundreds of lives and bringing a huge amount of embarrassment to the Railways ministry, the Indian Railways has inked a pact with the Italian railways to enhance security level of the Indian carrier through a review of the infrastructure and transport management system.
The pact was signed by Renato Mazzoncini, CEO and Managing Director of Ferrovie dello Stato Italiane (Italian Railways) and A K Mittal, Chairman of Indian Railways.
"The Memorandum of Understanding that Ferrovie dello Stato Italiane signed with Indian Railways represents the beginning of a close cooperation between two of the most prominent railway companies in the world.
"We will provide all the know-how we developed with large-scale infrastructure and technological projects that have modernised Italy by connecting the country's most important cities, Rome and Milan, in just three hours," said Mazzoncini in an official press statement.
The tie-up between the two entities will also enable co-operation on certification of technologies based on SIL 4 (Safety Integrity Level 4) and staff safety training.
Another MoU was also signed between Italferr, the engineering company of FS Italiane and RITES, an engineering consultancy company of the Indian Railways.
According to a statement released by the Italian behemoth, Italferr, the FS Italiane engineering company, and Italcertifer, the FS Italiane railway certification company, are working on six projects in India.
The most important is the design and supervision of works for constructing the Anji Khad Bridge, a 750-metre-long bridge with a central span of over 260, suspended over a 200-metre gorge between Katra and Reasi.
The FS Italiane Group is a major international engineering, infrastructure and transport player and operates in more than 60 countries in over five continents.
(With inputs from PTI)