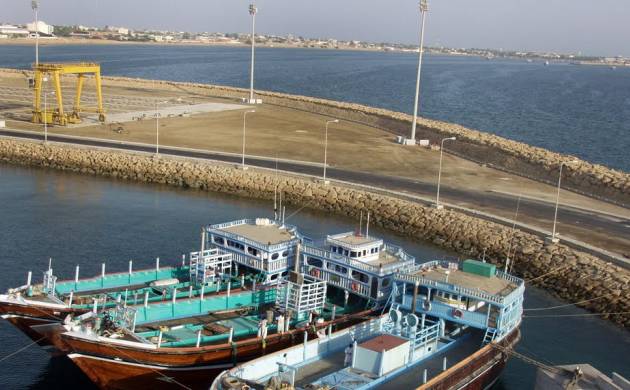 India has expressed its willingness to consider an Iranian proposal for developing and modernising an airport at the strategic Chabahar port. 
The Chabahar port falls within the Sistan-Balochistan province of Iran and will allow India to get access to Afghanistan and other countries of middle-east bypassing Pakistan.
According to a government official, an Iranian delegation recently discussed the proposal with Indian officials and sought their response.  
"There is already an operational airport at Chabahar. The Iranian delegation to India has asked us whether India would be willing to develop and modernise it during the review on the latest development and situation on the bilateral pact...on the Chabahar port," an official was quoted as saying by the news agency PTI.
Apart from discussions on expanding scope of cooperation to cover development of the entire Chabahar port, it was discussed that air transport could be of much significance, the official disclosed.
The high-level Iranian delegation led by Minister of Roads and Urban Development Dr Abbas Akhoundi and comprising Ambassador Gholamreza Ansari and Deputy Minister and MD for PMO Mohammad Saeid Nejad, among others, held a meeting with Indian authorities led by Transport Minister Nitin Gadkari here.
The official said Chabahar has an operational airport and the Iranian minister enquired whether India would be willing to modernise it.
After meeting the Iranian team and a delegation from Afghanistan, Gadkari hoped that Chabahar project will open a new gateway for development of India, Iran and Afghanistan by boosting regional connectivity and trade.
He said further, "We will try to complete the project within the time schedule. We are also finding out what are new things for which we will have opportunity for development and investment. The Iranian minister has given lots of innovative suggestions regarding business development." 
A "milestone" pact on the strategic Chabahar port in southern Iran that will provide India access to Afghanistan and Europe bypassing Pakistan was signed by India and Iran in May this year after detailed discussions between Prime Minister Narendra Modi and Iranian President Hassan Rouhani.
Besides the bilateral agreement to develop the Chabahar port, for which India has committed USD 500 million, a trilateral agreement on transport and transit corridor was signed by India, Afghanistan and Iran, which Prime Minister Modi has said could "alter the course of the history of the region".
(With PTI inputs)