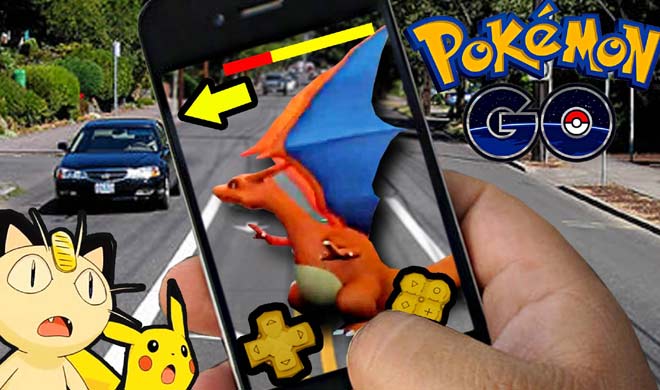 New Delhi: Across the world, Pokemon GO is driving everyone crazy and while many have had a fun experience playing, it has also brought trouble for others. Worldwide, there have been reports of people bumping into each other, causing accidents and even unwittingly crossing the border.
In a first, the dangerous consequences seem to have caught up with India too.
A Bandra-based youth on Monday was playing Pokemon Go for the first time and faced his worst nightmare. Jabbir Ali, 26, a car dealer, was on his way home from Carter Road from Bandstand when he met with an accident, damaging his Mercedes car and leaving his wallet Rs 20,000 lighter.
Jabbir said that he loves driving and always follow traffic rules. Monday was a different story though.
Jabbir said he and his brother Adil were stuck at a traffic signal and his brother was busy explaining the game to him. While both were engrossed in the game, an auto rickshaw rammed into his car and damaged the bumper of his Mercedes E240 costing him Rs. 20,000.
Following the incident, Jabbir Ali now plans to create awareness and educate people to be careful while playing the game. He also took a step forward and posted his damaged car's photo on social media warning people to be safe.
Life is not a game. Especially not one to be played on the roads! #RoadSafety pic.twitter.com/qQghrHDNWr

— Mumbai Police (@MumbaiPolice) July 24, 2016
Taking steps to stop such mishaps from happening, Mumbai Police has also tweeted a video that warns people to not get distracted while playing the game. In a series of tweets, the police posted: "Life is not a game. Especially not one to be played on the roads!"
Recently, a 26-year-old woman in the UK quit her teaching job to become Britain's first full-time Pokemon Go player. She believes there is a lot of money to be made from the widely popular location-based augmented reality game.