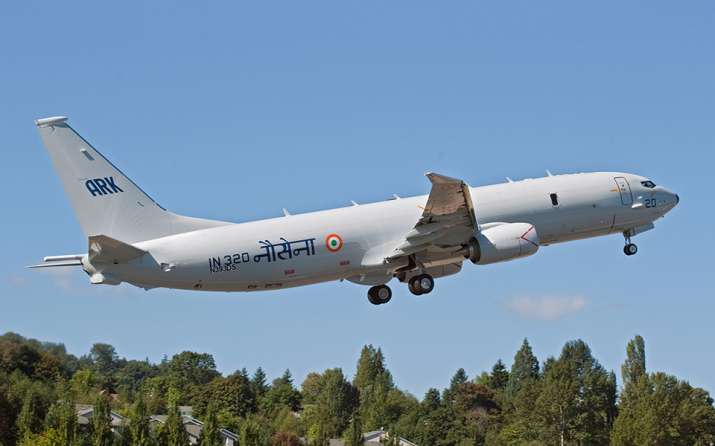 India has signed a USD 1 billion or Rs 6,700 crore contract with Boeing on Wednesday to buy four more Poseidon-8I long-range surveillance and anti-submarine warfare aircraft.
India already has eight of the long-range P-8I aircraft which were inducted by the Navy between May 2013 and October 2015 under a $2.1 billion (Rs 14,070 crore) deal inked in 2009.
Some of the P-8Is aircrafts have been deployed to the remote Andaman and Nicobar islands. The Navy is using these aircrafts, armed with Harpoon Block-II missiles, MK-54 lightweight torpedoes, rockets and depth charges, to patrol the entire Indian Ocean Region.
"It's a follow-on order, it was signed today," news agency Reuters quoted a defence ministry official who spoke on condition of anonymity.
The deal has taken India-US defence contracts to over $15 billion (Rs 1,00,500 crore) in the last 10 years.
Amrita Dhindsa, a spokeswoman for Boeing defence told Reuters that the P81 was an aircraft used for not only for long-range patrol but was also equipped with Harpoon missiles for anti-submarine warfare.
The deal comes as a relief for Boeing which has reported its first quarterly loss in nearly seven years.
Charges totaling $3 billion before taxes, led to Boeing's first down quarter since the third quarter of 2009, when it lost $1.6 billion.
The report of a quarterly loss comes days after one of Boeing's key suppliers, Rockwell Collins, publicly called out the company for being behind on $30 million to $40 million in bills for various electronic and cockpit equipment.
"Boeing is delinquent and Boeing has contributed to some of our underperformance here this quarter in cash flow, which is disappointing, but we're working that with them," Rockwell Collins CEO Kelly Ortberg said Monday when the company posted earnings.
The Boeing Co. reported losses of $234 million. The adjusted per-share loss was 44 cents, which was better than Wall Street had expected. Analysts surveyed by Zacks Investment Research had projected a loss of 88 cents per share. Boeing had already warned analysts of the heavy charges for the quarter, giving them time to adjust their estimates.
The charges this quarter include a $1.2 billion write-down, before taxes, on its 747-8. Boeing attributed the loss to weakness in the air cargo market, saying that the overall number of freighter jets produced will be lower than originally estimated. The company will continue to manufacture one of the giant jets every two months but no longer has plans to double the production rate to one per month in 2019.