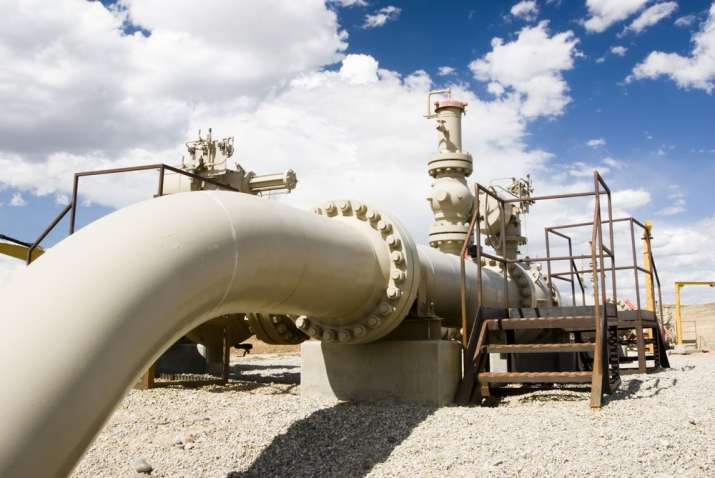 The central government's policy to accord preference to Indian companies in official procurement has virtually shut the doors on Chinese bidders for pipeline projects worth Rs 3,000 crore being built by the state-run GAIL India Ltd. The move comes as a major impetus for domestic steel firms which have suffered at the cost of cheaper Chinese imports. The government's policy shift now offers them a level playing field and an opportunity to win huge orders.
A spokesperson for GAIL India said the guidelines for domestic preference are being imposed on all tenders that have not been opened so far. All future tenders will impose this condition, the Economic Times reported today.
All tenders from central and state governments as well as state firms, where the project is worth more than Rs 50 crore, will give preference to domestic firms unless the quality or quantity is not locally available, or if there is a 15 per cent value addition in India, Steel minister Chaudhary Birender Singh said. "This is a new and novel idea to see how we can increase consumption (of domestic steel). These guidelines will be incorporated in any tender in the future," ET quoted the minister as saying.
The current order relates to a requirement of steel pipes worth Rs 3,000 crore, of which orders worth Rs 1,000 crore in the first phase.
The move puts Chinese companies who have for long viewed India as a dumping ground for cheap and inferior goods in a spot. China is understood to have surplus capacity in steel which it wants to dump in India. No wonder then that a similar policy adopted by the Indian government in the power sector has drawn some sharp criticism from the Chinese state-run media.
Minister for power, coal, renewable energy and mines, Piyush Goyal, has said that India will not open future projects for bidding to companies from countries that do not allow Indian firms to bid. A recent article in Global Times said debarring of Chinese firms in the power sector was new evidence of India's "overly suspicious approach towards China". It said the move could backfire because India's power sector was marred by shortages.
However, India is not the only one complaining about Chinese imports. Even companies in the European Union have complained about a flood of Chinese imports, which they say are being dumped in their markets at the cost of local manufacturing and jobs.
In May this year, the Union Cabinet approved the procurement policy which makes it mandatory to give preference to domestically manufactured iron and steel products (DMI&SP) in government procurement. The policy is applicable to all government tenders where price bid is yet to be opened.
"The DMI&SP policy provides a minimum value addition of 15 per cent in notified steel products which are covered under preferential procurement. In order to provide flexibility, the Ministry of Steel may review specified steel products and the minimum value addition criterion," the Steel ministry had said in a statement.