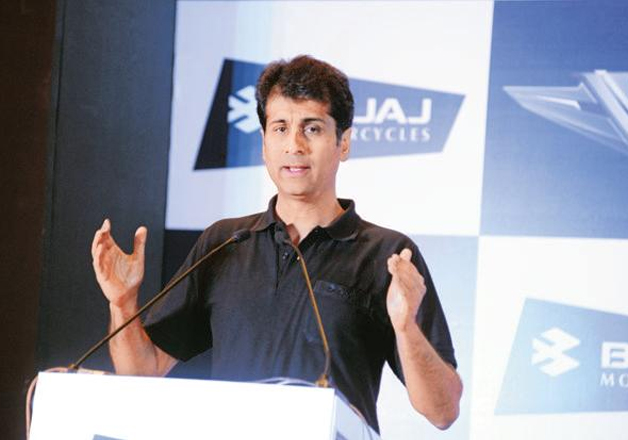 Coming down heavily on the government's demonetisation drive to fight menaces of black money, fake currency and terrorism, Bajaj Auto Managing Director Rajiv Bajaj on Thursday said that it was 'incorrect to blame the execution side of the note ban decision as the idea itself was wrong'.
"If the solution or the idea is right, it will go like a hot knife through butter...if the idea is not working, for example demonetisation, don't blame execution. I think your idea itself is wrong," Bajaj said at the annual Nasscom leadership forum here.  
Prime Minister Narendra Modi had on November 8 last year scrapped all the Rs 500 and Rs 1,000 notes, with a view to fight black money, fake currency and funding of terror activities. 
Following this, Bajaj Auto's sales were impacted. In January, the Pune-based company's domestic sales of two- and three-wheelers fell 16 per cent to 1,35,188 units from 1,61,870 units sold during the year-ago period. In December, Bajaj Auto saw its domestic bike sales dipping by 11 per cent to 1,06,665 vehicles from the year-ago period.
The company had also reported a 4.7 per cent fall in net profit at Rs 924.62 crore for the third quarter ended December 31, compared with a net profit of Rs 970.61 crore recorded during the year-ago quarter.
Notably, the two-wheeler sales are yet to recover from the impact of demonetisation and industry data releases over the last two months have been showing a slump. The industry was looking forward to better sales on the back of good monsoon and an acceleration in rural economic growth, which drives consumption. 
Industry body SIAM had in November said that two-wheeler sales were at 12,43,251 units as against 13,20,552 in the year-ago month, down 5.85 per cent. Motorcycle sales were also down 10.21 per cent at 7,78,178 as compared to 8,66,696 units in December 2015. 
Likewise, scooter sales, which are urban-centric, were also down 1.85 per cent at 3,88,692 units as against 3,96,024 units in November 2015. Before demonetisation, the two-wheeler sales in October were up 8.72 per cent at 18,00,672 units as compared to 16,56,304 units in the year-ago month. Motorcycle sales were also up 7.37 per cent in October 2016 at 11,44,516 units as compared to 10,65,925 units in October 2015.
Further, taking potshots at the Centre's manufacturing initiative, he said, "If your innovation in the country depends on the government approval or the judicial process, it will not be a case of 'Made in India', but 'Mad in India'. After five years, we are still waiting for permission to sell our four-wheeler in the country."
Stating the quadri-cycle is being sold across countries in Europe, Asia and Latin America, Bajaj wondered why a vehicle which is cleaner, fuel-efficient, safer and whose benefits are as obvious as daylight', is facing troubles.
"This is the only country that has not given us permission to sell this vehicles. Because for some reason it thinks if four-wheeler is worse, let people continue on three-wheeler," Bajaj said.
It can be noted the Pune-based auto major, the largest three-wheeler maker in the world, has faced multiple hurdles in launching the ambitious vehicle in the country. 
"We feel people should either walk, cycle or use a two-wheeler. Cars are too big, too fast. they pollute, they congest and kill all of us on two-wheelers. People say two-wheelers are dangerous, my submission is two-wheelers are dangerous only when hit by a car," he said.