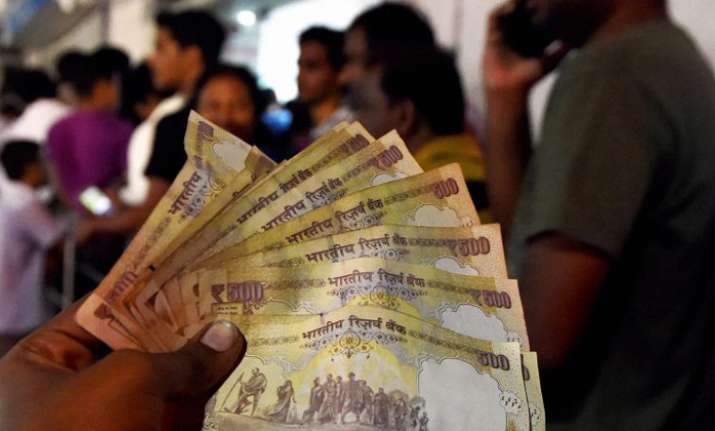 In five days following the announcement of demonetisation move, select district central cooperative banks (DCCBs) across 17 states received over Rs 9,000 crore from November 10 to November 14, before they were barred from receiving old notes. 
The Reserve Bank of India barred DCCBs from accepting more deposits of the scrapped notes after the deposits surged, raising suspicion that the banks could be used to launder unaccounted money.  
RBI has recommended that the notes deposited during the period may be exchanged after a 100 per cent audit of the veracity of the KYC documents of the customers is conducted by NABARD.  
DCCBs are not directly under the control of the Reserve Bank of India but within the purview of NABARD.  
"For many years, DCCBs have been hunting grounds for politicians who open accounts in the name of farmers and use them for money laundering,'' former NABARD managing director Dr K G Karmakar was quoted as saying by the Times of India. 
With Rs 1,810 crore, most deposits were received in Kerala.  
Punjab was second where 20-plus DCCBs recorded deposits of Rs 1,268 crore between November 11 and 14. Maharashtra was third on the chart with deposits of Rs 1,128 crore. 
The RBI's decision to bar DCCBs from depositing or exchanging the demonetised notes was hugely criticised by political parties. The DCCBs mainly serve rural farmers but are often misused by politicians for their own gain.  
The RBI had prohibited these DCCBs from exchanging and accepting deposits of old currency notes. However, its customers, who are mostly farmers, were allowed to withdraw Rs 24,000 from their accounts per week. 
Urban Co-operative Banks and State Co-operative Banks were allowed to deal with the demonetised notes.  
During a hearing on the issue of allowing DCCBs to accept deposits in old notes, Attorney General Mukul Rohatgi told Supreme Court that there are problems in District Co-operative Banks pertaining to KYC compliance and that there is every possibility that tainted money will flow into the system. 
Yesterday, the apex court refused to interfere with the government's decision to "forbid" district cooperative banks from accepting deposits and exchanging demonetised notes, saying it may require a detailed hearing.