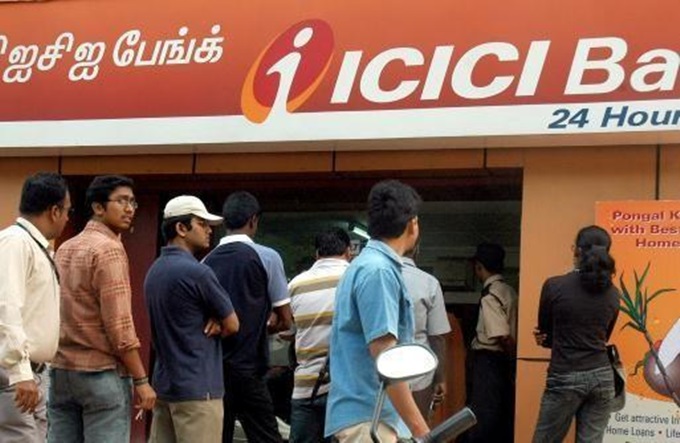 Private sector lender ICICI Bank on Friday said that it has received deposits of Rs 32,000 crore after Indian government's November 8 demonetisation move. 
"If I give you rounded numbers, end of day the deposit figure is Rs 32,000 crore," ICICI Bank Managing Director and Chief Executive Chanda Kochhar said.
Reacting to reports of long queues for exchanging the decommissioned notes and anger among people because of hardship they are facing, Kochhar asserted there is a "lot of currency" in the country but the logistics are taking time due to which bank branches and ATMs are struggling. 
The ICICI Bank chief said making available the new Rs 500 notes in large numbers through ATMs will reduce pressure on lenders and ease the situation for customers. 
She said the country's largest private lender has put banking machinery on vehicles in such a way that they start operating as 'mobile branches', which are parked near 'currency hotspots' like hospitals in smaller cities. 
Kochhar said there is a greater shift towards the digital channels for payments following the Government move and the bank has received scores of requests from merchants to set up the point of sale terminals. 
On the customer-end, she said a lot of people have started using ATM cards which were unused for a long time. 
The bank has made sure that cash reached 5,000 of its business correspondents who serve the 'unbanked' areas, said Kochhar. 
Prime Minister Narendra Modi stunned the nation with his decision to decommission Rs 500 and Rs 1,000 notes as part of his Government's measures to curb black money and fight corruption. 
Since then, the banking system has received over Rs 5 trillion in deposits though the move has severely inconvenienced customers rushing to banks to exchange invalid notes in a predominantly cash-based economy.
(With PTI inputs)