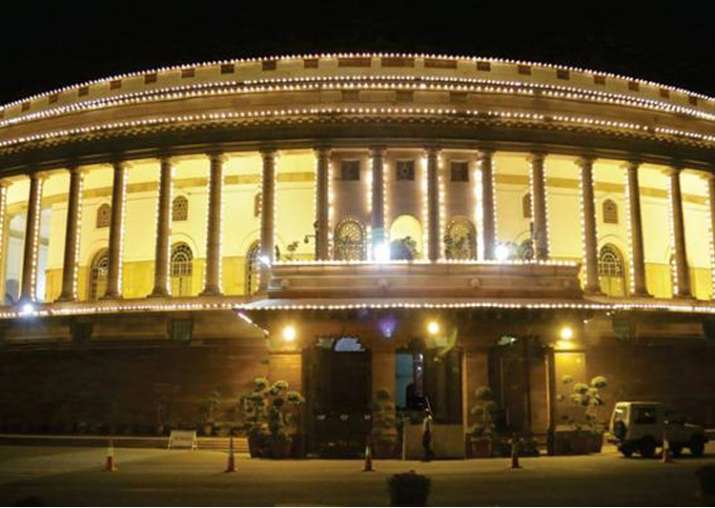 The biggest tax reform since Independence – the Goods and Services Tax (GST) – is set to receive a red carpet welcome in the Central Hall of Parliament as the clock strikes midnight on June 30. The government's big-bang reform aims to reshape the country's economy by subsuming a number of central states taxes, checking inflation, curbing corruption, blackmoney and allowing business establishments to expand their existing footprint. 
While some goods and services will become a little more expensive, 81 per cent of items of daily usages have been kept under the 18 per cent tax rate. Overall, according to the government, the impact of the GST will be beneficial to everyone. 
Here is how the country will usher in new indirect tax regime: 
The 80-minute long event will start at 10:45pm at the historic Central Hall of the Parliament with screening of a 10-minute long film. This will be the fourth occasion when a special session of the Parliament has been convened at midnight to mark a special occasion. Earlier, three midnight functions were held in the Central Hall - in 1947, 1972 and 1997. All these events were related to country's Independence. 
President Pranab Mukherjee, Vice President Hamid Ansari, Prime Minister Narendra Modi, Speaker Sumitra Mahajan, former PM HD Deve Gowda, BJP president Amit Shah, former Punjab CM Parkash Singh Badal, 'Metro Man' E Sreedharan, RSS ideologue S Gurumurthy, former CAG Vinod Rai, TN Chaturvedi, agriculturalist MS Swaminathan, former speaker Somnath Chatterjee will attend today's event. 
Besides, all MPs of both the Houses have been invited to attend the historic event. Leaders from state governments, several political parties have also been invited by Parliamentary Affairs Minister Ananth Kumar. However, opposition parties like Congress, TMC, DMK, RJD and Left have said that they will skip the event. 
President Mukherjee and PM Modi are likely to give nearly 25-minute long speeches before the launch of the new indirect tax regime. The GST will be launched at the stroke of midnight when PM Modi will ring the bell. This will be followed by the screening of a two-minute long film. The President will leave soon thereafter. 
At 12:05am, Ananth Kumar will deliver a vote of thanks to the guests. The event is scheduled to end at 12.10am.