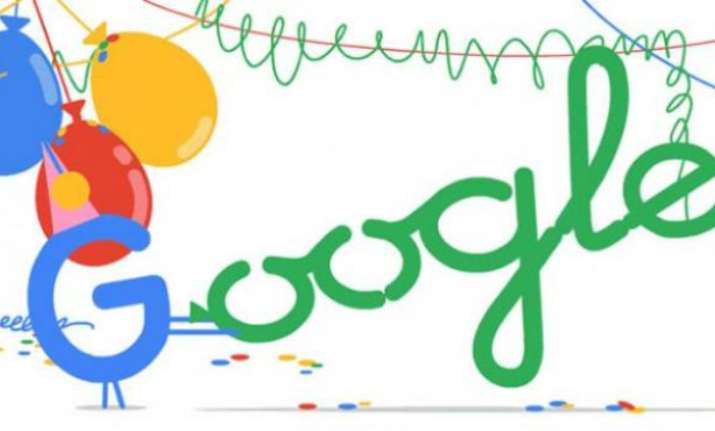 Search giant Google today marked its 18th birthday with web users across the world. A teacher and guide to many across the globe, Google took to its trademark doodle to share its happiness on this special day. 
The animated doodle shows the 'G' in Google trying to inflate balloons for the birthday celebrations and flying up along with them.
The company was founded by Larry Page and Sergey Brin in 1998 and completes its successful run for 18 long years today.
Since 2006, Google has celebrated its birthday on September 27, but the year before that, had it as September 26. 
"In 2004, its 6th birthday Doodle went online on September 7 and in the year before that, it was September 8," the Telegraph reported. 
Google has celebrated its birthday with a Doodle every year since its fourth birthday in 2002. 
In fact, Google has spent much of the month of September, celebrating its birthday with sending out posts and decorating Googleplex - the corporate headquarters complex of Google and its parent company Alphabet Inc at Mountain View, Santa Clara county, California. 
Keep guiding, Google! 
Watch out this adorable animated doodle here: