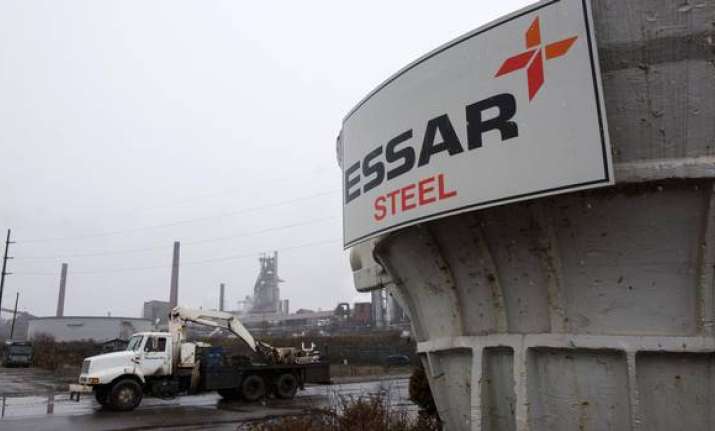 The Gujarat High Court on Tuesday stayed the insolvency proceedings filed against the Essar Steel by its lenders at the National Company Law Tribunal (NCLT) Ahmedabad branch till the next hearing on July 7. 
The high court also directed the Reserve Bank of India (RBI) to explain what it meant by according priority to the 12 cases of insolvency by the NCLT. 
The Gujarat High Court observed that the petitioner company, Essar Steel, had paid almost Rs 3,467 crore in last one year and that the company was doing well since 2016 and would be revived in view of serious effort of its revival by the company.
Clamping down on bad loans, the RBI had last month identified 12 accounts for insolvency proceedings which included steel players like Essar Steel and Bhushan Steel, with each of them having over Rs 5,000 crore of outstanding loans, accounting for 25 per cent of total NPAs of banks. 
As per sources, some of the borrowers have raised issues that the RBI's direction makes an arbitrary distinction between the 12 identified cases and the rest. 
While the RBI's directive was to refer the 12 cases directly to the National Company Law Tribunal (NCLT), other stressed cases were given a six-month period to arrive at a resolution with their lenders. 
Sources said that some borrowers have pointed out that the cut-off date of March 31, 2016 itself is arbitrary as it does not take into account subsequent developments in the companies' performance. 
The banking sector is saddled with non-performing assets (NPAs) of over Rs 8 lakh crore, of which Rs 6 lakh crore is with public sector banks (PSBs). 
The 12 identified accounts would qualify for immediate reference under the Insolvency and Bankruptcy Code (IBC), the RBI had said. 
The Reserve Bank, based on the recommendations of the IAC, will accordingly be issuing directions to banks to file for insolvency proceedings under the IBC in respect of the identified accounts. 
"Such cases will be accorded priority by the National Company Law Tribunal (NCLT)," it said. 
As regards other non-performing accounts, the IAC had recommended that banks "should finalise" a resolution plan within six months. 
In cases where a viable resolution plan is not agreed upon within six months, banks would be required to file for insolvency proceedings under the IBC.