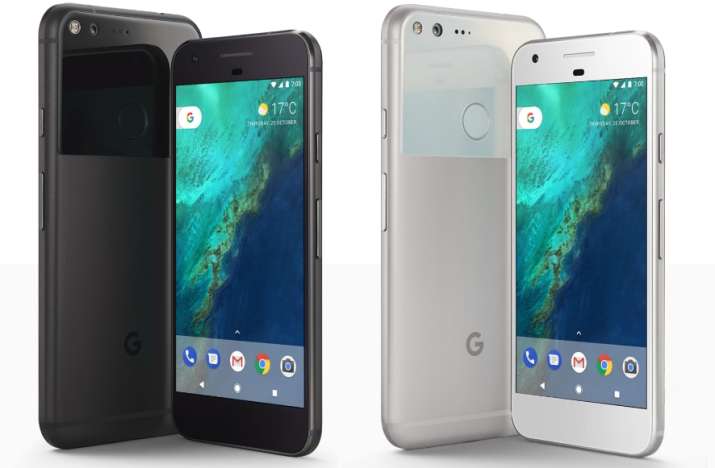 Google launched its Pixel smartphones in October 2016. The launch of the high-end phones by the search-engine giant was a bold move as with this, the company forayed into hardware segment of the smartphone industry.  
Some extraordinary powerful features generated much curiosity among the tech enthusiast. With the failure of Samsung's Galaxy Note 7, and dying interest in other costly phones of the Seoul-based company, Google Pixel's direct contest is with Apple devices, mainly 'iPhone 6S Plus' and 'iPhone 7'. 
Google launched two variants of the smartphone- Pixel and Pixel XL- with a slight difference in their features. 
We got our hand on Google Pixel XL, and we used it for quite some time to give our verdict on its performance.  
Now let's take a look at its main features:
Attractive design with seamless glass-aluminium body: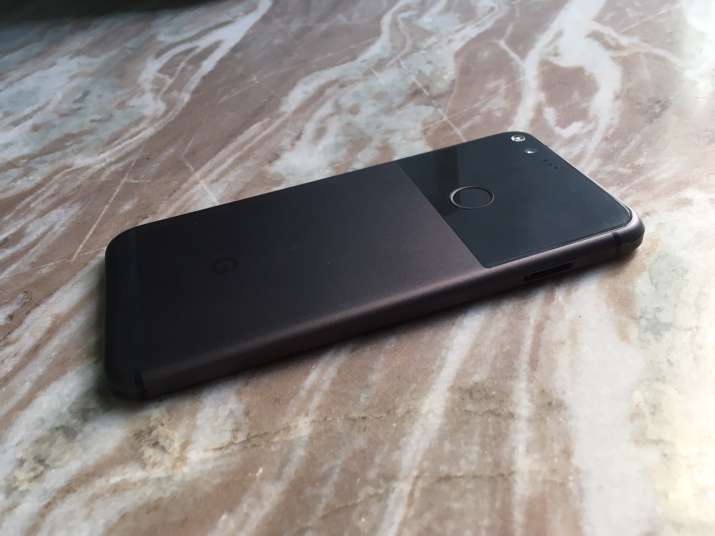 Although the selling point of Google Pixel is not its design but the smartphones has an attractive design with its seamless glass-aluminium body. Its smooth surfaces and curved edges mean the device is easy to grip and sits comfortably in your hand. It's fingerprint sensor below the camera lens also make it quite servicebale, considering its large size.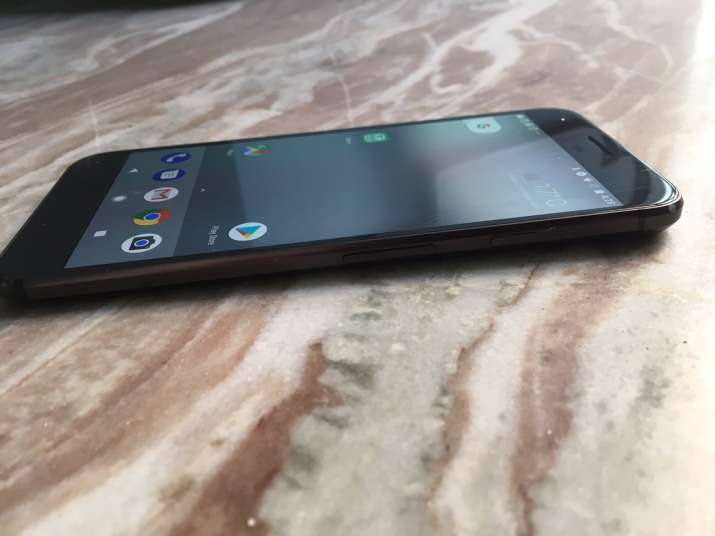 The smooth 'Quite Black' matter finish, contrasted with the shiny glass panel on the back adds some flair in its design. 
Display will give you good experience: 
It is the age of large screen smartphones, and with it comes the concerns of display quality and portability. However, the Google Pixel smartphone passes with flying colours on both these parameters. The 5.5-inch display with QHD AMOLED at 534ppi makes it quite an experience to watch HD music videos and trailers.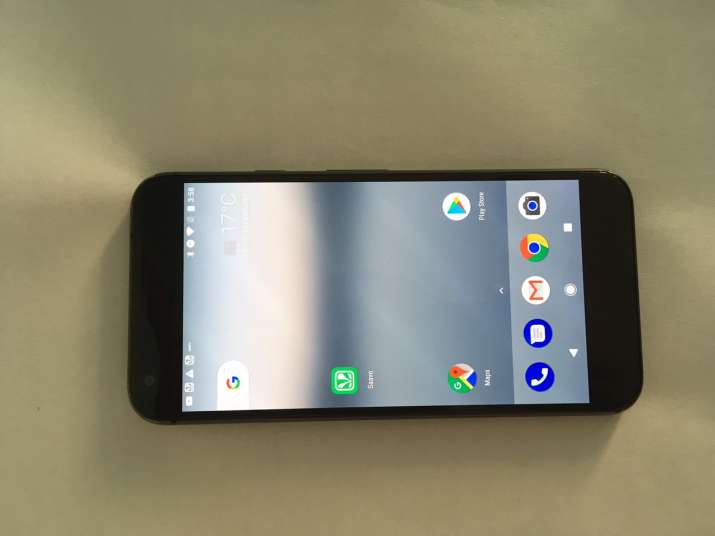 Coupled with above mentions specs, its 95 per cent DCI-P3 Coverage and contrast ratio of 100000:1 take the viewing experience to a whole another level. The brightness decrease is nominal in the off-angle viewing.
In short for Google Pixel XL, viewing angles are great, brightness is very good and the auto-brightness could not get better than this. 
Best thing about Google Pixel is its Camera:
If there is one thing I would have to point out about the Google Pixel smartphones, it would be its camera. Its camera is easily one of the best I have used on any phone except for Apple iPhone 7 Plus. 
If we forget comparing Google Pixel camera with that of other devices, and just focus on the experience, it would be extraordinary. Forget the technical details, forget its specifications and engross yourself with the experience, and every moment with it is enjoyable.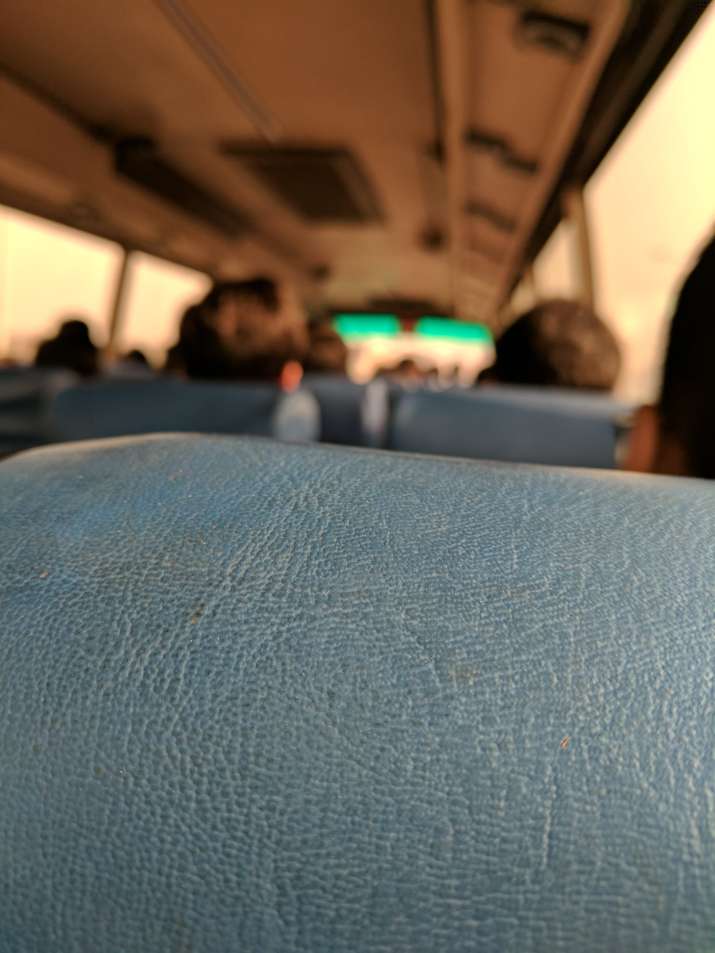 But since we are talking about a gadget, we can not forget about the technical details and its specifications, because that is what makes the camera. Its main camera is 12.3-megapixel with f/2.0 lens. It has a DxOMark Mobile rating of 89, highest among cameraphones. DxOMark labs provides the ratings of cameraphones after analysing colour, contrast, details, sharpness, noise, shading and distortion.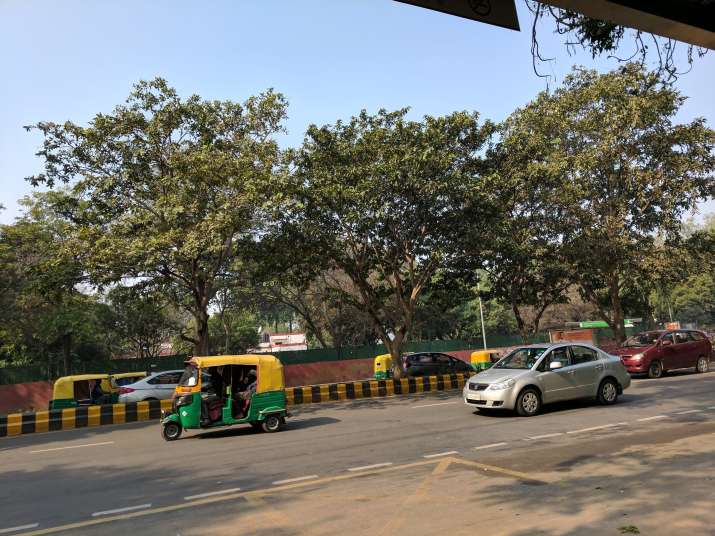 The pictures are sharp with natural colours and its large 1.55μm pixels gives good quality even in low light. The shutter speed is up to mark, making it a perfect device to capture moving objects. Burst can be taken just by holding the shutter down. 
Swap to the front camera by flicking your wrist and you will find the same experience in clicking selfies. Its front camera has 8 MP, f/2.4 lens, 1/3.2" sensor size and 1.4 µm pixel size, giving it simply an amazing selfie camera. 
Long lasting battery stands out: 
After Camera, if anything of the google Pixel smartphone stands out, it is the battery. Not just because it has longer-lasting battery but also because it has faster-charging battery. Believe me, you can charge your phone 100 per cent within an hour and the battery will last a day easily even if you use the phone excessively. Google claims that you can get 14 hours of internet use, 14 hours of video playback and 130 hours of audio playback and 32 hours of talk time on 3,450 mAh battery.
It offers a standby time of up to 23 days on LTE network, which would be a lot for a smartphone. 
And by the way, if you are leaving the home on a journey, going to a meeting on a short notice, you can charge your phone for just 15 minutes and your battery will last for 7 hours. 
But you will have to carry your charger with you all the time because Google Pixel has a unique charging port and does not support any other chargers. 
Accessible and user friendly interface: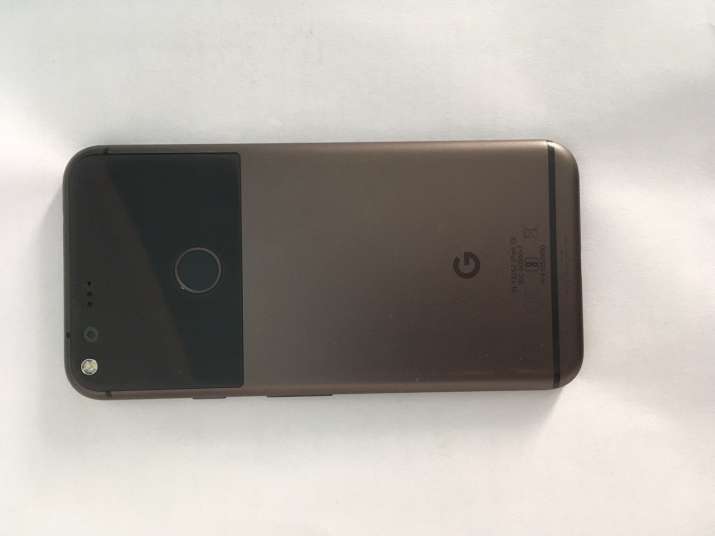 Google Pixel comes with latest Android- Nougat which has standard Android interface. It is accessible, user friendly and also has the ability to run two apps on the screen simultaneously. Google Assistant also comes in handy at times. 
Google Pixel final Verdict:
I haven't ever owned an Android phone before and I am not planning to. I prefer iPhones which I don't upgrade more frequently than I should, but still they are the best the smartphone industry has to offer for now. 
But, as if I get bored from iOS and I need to buy an Android phone, Google Pixel would be my first and only choice for the simple reason that it can give you almost everything that an iPhone has to offer. User interface, features accessibility may be different or even not as par with iPhone, but there is no denying the Google Pixel is the best cameraphone in the market. 
That being said, for the features and configuration it offers, Google Pixel might be the most overpriced phone ever. You could get better configuration, better camera and other features in Android phones of other brands in much lower price range. 
Google's smartphone has everything you would want in an ideal phone but at a price you wouldn't want to pay for. 
Google Pixel XL Key Specifications: 
Display: 5.50-inch
Resolution: 1440x2560 pixels
Processor: 1.6GHz quad-core
RAM: 4GB
Storage: 32GB
Rear Camera: 12.3-megapixel
Front Camera: 8-megapixel
Battery Capacity: 3450mAh 
OS:  Android 7.1 (Nougat)
Price: Rs 65,000