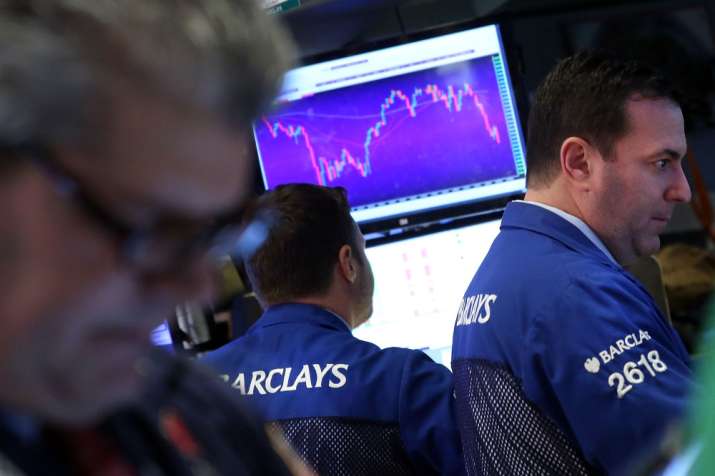 With Donald Trump leading the race for the White House after surprise wins in key US states of Ohio and Florida, equity markets plunged on Wednesday while the Mexican peso hit a record low over fears of economic impact given Trump's strong anti-immigrant stand. 
Safe haven assets rallied as panicked investors went running for cover, with the yen and gold pushing higher.
Early speculations that Hillary Clinton would win the US Presidential race were wiped out as results showed Donald Trump winning key states of North Carolina, Ohio and Florida. 
Following the surprise results, markets have been flustered as investors consider Clinton to be a safer bet than Trump. 
While S&P 500 Index plunged by a 5 per cent limit, Asian shares sank by the most since the aftermath of Britain's shock vote to leave the European Union. 
Mexico's peso had its steepest plunge in two decades on concern a Trump win would lead to more protectionist U.S. trade policies. Gold jumped by the most since 2009, surging with the yen and U.S. Treasuries.
Tokyo, which was up by more than 1 per cent at one time, collapsed more than 4 per cent. Similarly, Hong Kong fell  by almost 3 per cent and Shanghai sank by 1.3 per cent. 
Sydney gave up two percent, Seoul shed 2.5 percent and Singapore dived 1.8 percent.
The surprise results' effects could be seen on the Sensex on the Bombay Stock Exchange which plummeted more than six per cent. 
While Sensex crashed nearly 1,689 points, Nifty plunged by over 541 points.
Consequently, the Sensex nosedived by 1,688.69 points or 6.12 per cent to slip below the crucial 26,000-mark to trade at 25,902.45 with all the sectoral indices led by realty, consumer durables and auto tumbling by up to 10.78 per cent. 
On similar lines, the Nifty dropped 541.30 points, or 6.33 per cent, to 8,002.25.