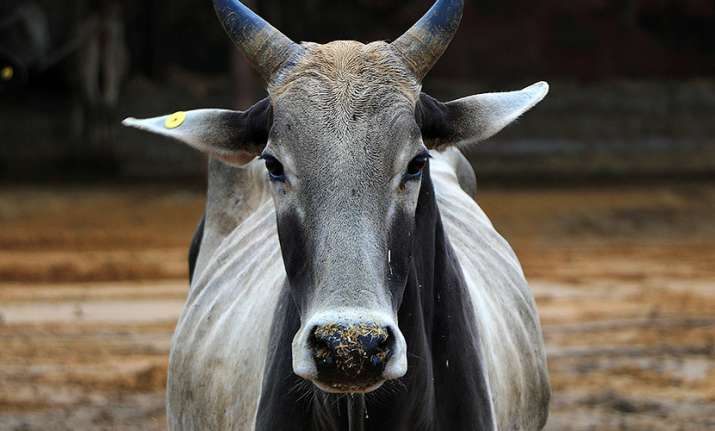 Cow protection and cow maintenance, viewed as a political agenda of the current government by many of its adversaries, has got its biggest makeover of sorts. The idea of cow protection and cattle welfare has been used as a tool by the fringe to impose ideology, extort and threaten people and even make money in the process. However, a recent revelation possibly provides for its most significant mainstreaming – one that could well spring up new business opportunities while ensuring that cows are protected.
The transformation comes with several top notch companies, including the likes of Tata Power, Fullerton India Credit Co. and Alembic Pharmaceuticals, among others, taking up cow upkeep as part of their Corporate Social Responsibility. The development follows the enactment of the Companies Act 2013 that mandates firms with a net worth of over Rs 500 crore, turnover of Rs 1,000 crore or net profit of Rs 5 crore to spend at least 2 per cent of their average net profit for the preceding three financial years on CSR activities.
According to a report in the Economic Times, at least half a dozen companies are spending a portion of their CSR spend on gaushala maintenance or cow upkeep. Their objective is either livelihood support of rural population through cattle welfare or simply cow protection.
Ahmedabad-based pharmaceutical company Delwis Healthcare, for instance, has tripled its spending on gaushala maintenance in the last three years.
"We are interested in any kind of gau seva. Our primary objective is to save the cows from butchers and slaughter houses," said managing director Vinit Agrawal. The ET report informs that Delwis currently spends 25 per cent of its total CSR expenditure on gaushala maintenance, up from 10 per cent three years ago. "We don't mind going up to 50 per cent in the next couple of years," Agrawal said.
Alembic Pharmaceuticals, another company cited in the report, included cattle welfare as part of its CSR work in 2015. The Vadodara-based company organises medical camps for cattle in 15 villages near its plant at Halol in the Panchmanal district of Gujarat. Company officials say the company is focussed on improving the livelihood of local farmers through cattle welfare. In the last two years, the company has provided medication to 450 cows and buffaloes and plans to further scale up the programme going ahead.
Similarly, Tata Power, through its wholly-owned subsidiary Coastal Gujarat Power Ltd (CGPL), provides replicable models for establishing fodder supply centres and building gaushalas in the Kutch region to help strengthen livelihood options. The company has undertaken other infrastructure work in gaushalas including constructing drinking waterlines for cattle troughs, construction of overhead tanks for cattle, weighbridges and fodder storage yards.
"Successful commissioning of the programme has resulted in a big rise in livestock, and increase in the income of the cattle owners. The initiative has encouraged more people to engage in the business of animal husbandry," a company spokesperson said
Fullerton India too runs cattle care camps as part of its CSR initiative and has conducted 460 cattle care camps for cows and buffaloes, benefitting about 56,000 farmers  over the last few years. In 2016, the company spent about 8 per cent of its total CSR budget on cattle welfare, double of what it was a year ago. "The main objective of our cattle welfare initiative is to enhance livelihood of communities by improving cattle productivity," said Rakesh Makkar, executive vice-president, Fullerton India.
The trend of companies looking at spending on cattle welfare as part of the Companies Act mandate. While it does serves a business interest, particularly in foods and dairy business, for some, others are not too coy to the idea of this broadening into a business opportunity too.
"Right now it is not linked to our business but who knows we might come up with a business case and related products," Agrawal of Delwis told ET.