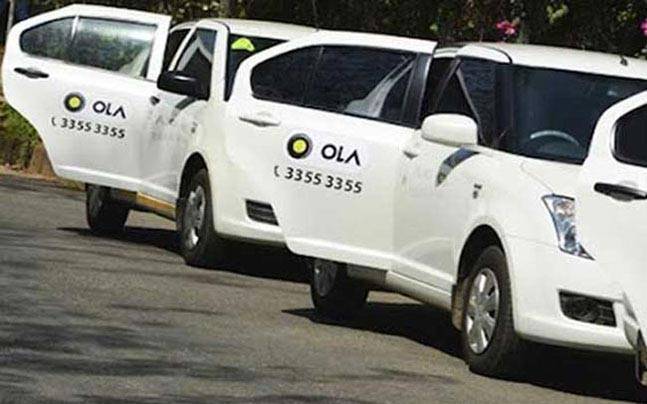 App-based cab aggregators, majorly Ola and Uber, who earlier doled out generous incentives to lure drivers, are now making it tougher by the day for them to earn incentives as the companies move to stem the cash outflows.
Drivers of the two aggregators have now taken to streets to protest against the companies' move to cut down on their incentives. Such measures, say drivers, come as a double blow to them as they are already dealing with severely discounted fares offered by the companies to customers. 
On Monday, hundreds of Uber and Ola drivers in Bengaluru protested against their reducing earnings and increasing hours because of falling incentives and highly discounted fares. Days ago, drivers in Hyderabad and Chandigarh too went off the roads with similar complaints. 
An Economic Times report quoted one of the drivers as saying that he is forced to drive for almost 18 hours to ensure that he earns enough to pay all his bills. Srinivasan, who has been driving for Uber for the past 2.5 years, said that in his early days with the taxi-aggregation platform, he earned Rs 70,000 to Rs 1 lakh. At that time, he took a loan to build a home and admitted his daughter into a private school in Bengaluru. 
However, earnings dropped after a while to Rs 40,000-50,000 a month as Uber, like its larger India rival Ola, made it tougher for its drivers to earn incentives. 
The growing dissatisfaction among drivers has also put the taxi companies under tremendous pressure, who are now struggling to find a midway solution to maintain their reward schemes while stemming their large cash outflows. On the other hand, the companies are also struggling with stringent Union and state regulations. 
According to the data accumulated by urban transportation consulting firm Valoriser Consultants, repeated changes in Uber's incentive structure have reduced earnings for its drivers from four times the total fare in early 2015 to 50-70 per cent now.   
"Earlier, in 6-7 hours drivers were able to earn Rs 1,000 plus incentives, taking their total daily income to Rs 2,000-Rs 2,500. Now, they have to be behind the wheels for 12-13 hours to earn Rs 1,000 a day. After incentives, their income stands at about Rs 1,700 a day," Jaspal Singh, partner at Valoriser, was quoted by Economic Times as saying.