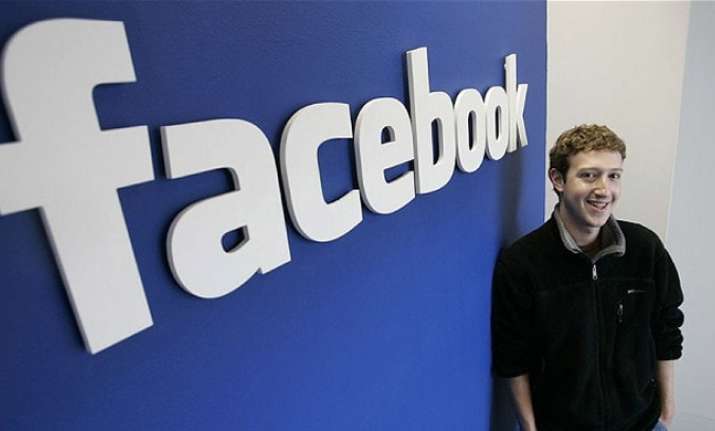 Five years since social media giant Facebook debuted on the stock market with an IPO at the Nasdaq, its CEO Mark Zuckerberg has annually added $9 billion (Rs 58,000 crore approx.) on an average to his personal wealth – largely on the back of the appreciation of his stock holding in Facebook.
Zuckerberg's net worth currently stands at a staggering $62.3 billion (around Rs 4.03 lakh crore), up from $11.9 billion (Rs 76,000 crore as per current value) in July that year.  While one couldn't fault those who doubted Facebook's fortunes at the time, Zuckerberg, now 33, proved them wrong.
Looking back, Facebook's debut at the market was far from impressive, to say the least. Marked with technical glitches, Facebook couldn't begin trading till 11.30 am that Friday, four days after Zuckerberg's 28th birthday.
Priced at $42.05 a share, its value dipped to $38 by the end of the day's trade. Facebook's market debut figured in the list of the worst IPO performers of 2012, and as Andrew Ross Sorkin wrote in the New York Times in September: "Facebook's market value has dropped more than $50 billion in 90 days. To put that in perspective, that's more market value than Lehman Brothers gave up in the entire year before it filed for bankruptcy."
And that was nowhere close to the end of the ordeal. In that single day of trading, Zuckerberg's stake in the company fell from $19 billion when the stock began trading, to $17 billion at the market's close.
The company later reported a weaker than expected quarter following its first ever earnings call as a publicly-traded company in July. Zuckerberg's worth had fallen to $11.9 billion then.
Today, all this and more is history. There has been no looking back for this social media giant and Zuckerberg since. Shares of Facebook have risen a staggering 282 per cent since its IPO debacle, the platform now boasts of 1.3 billion active users – that's roughly 17 per cent of the global population – and Zuckerberg is currently the world's fifth wealthiest person according to Bloomberg's Billionaire index.
Zuckerberg's innovative ways that included monetizing the company by selling web space and user information to advertisers also yielded positive results. The company's profit margins for 2016, according to Fortune, stood at 37 per cent against 19 per cent in 2011.  
Moreover, with revenue of $28 billion (Rs 1.8 lakh crore), and $10 billion (Rs 65,000 crore) as income, Facebook has marked a jump of 656 per cent and 1,400 per cent respectively in both departments since 2011, Fortune reported. Besides, under Zuckerberg's leadership, Facebook today commands a market cap of $426.5 billion (Rs 27.6 lakh crore).
While the meteoric rise of Facebook has resulted in a sharp turn of fortunes for Zuckerberg, it's quite ironical that the CEO of the world's biggest social media company will not be taking home a majority of the vast wealth he has created in these years, especially when it is set to appreciate further given Facebook's deep interest in artificial reality and virtual reality.  
Zuckerberg pledged in 2015 to donate 99 per cent of his family wealth in their lifetime.  
(With agencies)