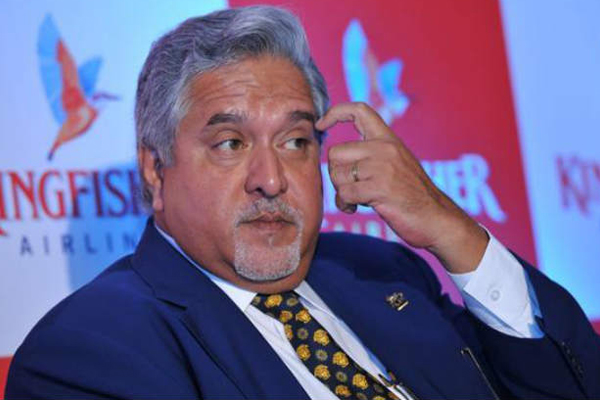 The Enforcement Directorate (ED) today attached Rs 6,630 crore worth properties of beleaguered liquor baron Vijay Mallya.
According to Times of India, the properties include an apartment and a mall in Bangalore worth Rs 800 crore, a farmhouse in Maharashtra worth Rs 200 crore, shares of UBL and USL owned by Mallya worth Rs 3000 crore and others.
The valuation of properties by ED done on basis of 2010 rates, though current value of the attached property is over Rs 6,600 crore.
Mallya, who owes Rs 9,000 crore in loans to banks, is in London. The Government of India has already revoked his passport.
Earlier this week, the Supreme Court had asked the consortium of banks led by the State Bank of India to respond to Mallya's plea seeking the recall of the notice of contempt for allegedly not making full disclosure of all the assets owned by him and his family as directed by the top court earlier.
Giving ten days time to the SBI to file its response, the court gave Mallya a week's time to file his rejoinder as it directed the hearing of the matter on September 27, 2016.
Mallya's lawyer Mahesh Agarwal said the liquor baron has contended that the disclosure of the assets was for the settlement of outstanding dues with the banks, and since no settlement was taking place he was not obliged to make disclosure and consequently there was no contempt.
Attorney General Mukul Rohatgi told the court that Mallya's plea for the recall of the order could not be entertained as he has failed to make a personal appearance before the court in pursuance to the contempt notice.
The consortium had moved the top court seeking the settlement of his outstanding dues amounting to more than Rs 9,000 crore.
The State Bank of Baroda, State Bank of Mysore, Axis Bank, Corporation Bank, Federal Bank, Indian Overseas Bank, Jammu and Kashmir Bank, IDBI Bank, Punjab National Bank, Punjab and Sind Bank, UCO Bank and United Bank of India are other members of the consortium.