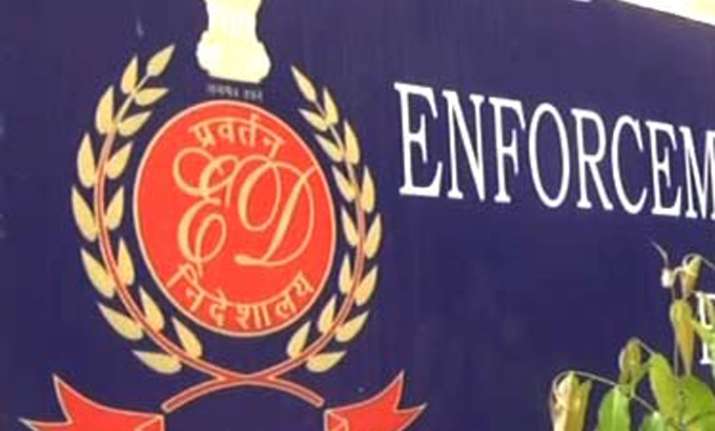 Assets worth Rs 414.62 crore belonging to a Chandigarh-based firm was today attached by the Enforcement Directorate (ED) in connection with a money laundering probe involving National Spot Exchange Limited (NSEL).
With this latest freeze on properties under the Prevention of Money Laundering Act (PMLA), the total attachment in the the Rs 5,600-crore NSEL scam by the ED stands at Rs 2,554 crore. 
The agency said it issued provisional attachment orders for properties like land, building and godowns of "Ms Lakshmi Energy and Foods Limited worth Rs 414.62 crore." 
The ED said in a statement that its probe in the case revealed that "Ms LOIL group of companies namely Ms LOIL Overseas Foods Ltd, Ms LOIL Continental Foods Ltd and Ms LOIL Health Foods Ltd Chandigarh have fraudulently obtained huge funds from NSEL by trading on the exchange platform against non-existent and fictitious sale of their commodity--paddy." 
"The said amount was further diverted to accounts of Lakshmi Energy and Foods Limited and utilized for procurement of raw material, working capital, plant expansion of the company and to procure real estate properties in the name of group companies and its promoters and directors," the agency said. 
It added these funds can be identified as "proceeds of crime" and were invested in the said company by way of bank loan re-payments and raw material, working capital, utilisation and expansion projecting the same as untainted. 
The ED, along with the Economic Offences Wing of the Mumbai Police, had registered a criminal case under the Prevention of Money Laundering Act (PMLA) in 2013 to probe the case. 
It had in March 2015 also filed a 20,000-page charge sheet against the NSEL and 67 others in a court here alleging the NSEL funds were laundered and "illegally ploughed into purchase of private properties." 
An attachment order under the PMLA is aimed at depriving the accused from obtaining illegal benefits of their ill-gotten wealth and such an order by the ED can be challenged before the Adjudicating Authority of the said Act within 180 days. 
NSEL's payment troubles started after it was ordered by regulator the Forward Markets Commission (FMC) in July 2013 to suspend spot trade in most of its contracts due to suspected trading violations. 
The exchange could not settle the outstanding trades, leading to investigations by the police and regulators to find out whether the exchange had defrauded traders by not enforcing rules requiring sufficient collateral to be set aside. 
(With PTI inputs)