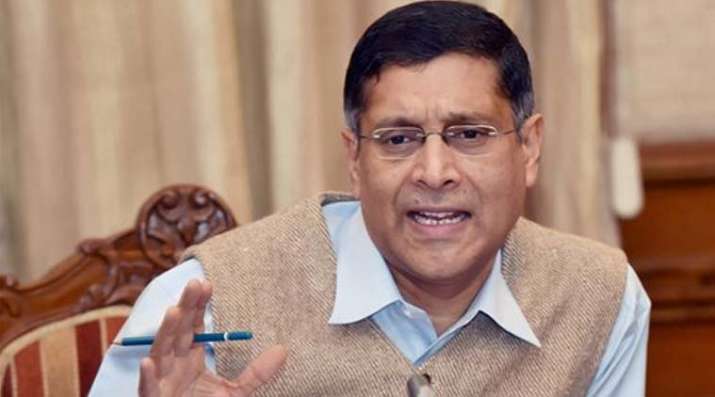 Chief Economic Advisor Arvind Subramanian today defended the government's demonetisation move saying the decision 'indeed caused inconvenience but for short period and is going to be beneficial in long-term'.
Speaking to reporters after the Economic Survey was tabled in the Parliament, the CEA said that the full remonetisation process will be over in a month or two.
"There should be fast remonetisation, ATM and banks limits should be withdrawn. Demonetisation simultaneously reduced supply of cash, and increased supply of deposits," he said.
One of the aims of demonetisation, he said, 'was bringing down skyrocketing real estate prices'. 
"Middle class to get affordable housing due to fall in real estate prices."
About demonetisation's impact on GDP growth, he said, "It was not appropriate to do a before-and-after analysis of the GDP growth with respect to demonetisation." 
He, however, noted that downfall of 0.25 per cent to 0.5 per cent is surely visible.
In the Economic Survey, the government lowered the GDP growth rate for the current year (2016-17) to 6.5 per cent, down from 7.6 per cent in the last fiscal. It pegged the GDP to be between 6.75 percent and 7.5 per cent during next fiscal. 
The Survey also said that India will remain the fastest growing major economy in the world.
On challenges the country may face due to demonetisation, he said that 'oil prices may go up' and there may be a job crisis that "we need to address".
Subramanian also pointed to the fact that China was rated six notches above India despite the drastic fall in China's gross domestic product.