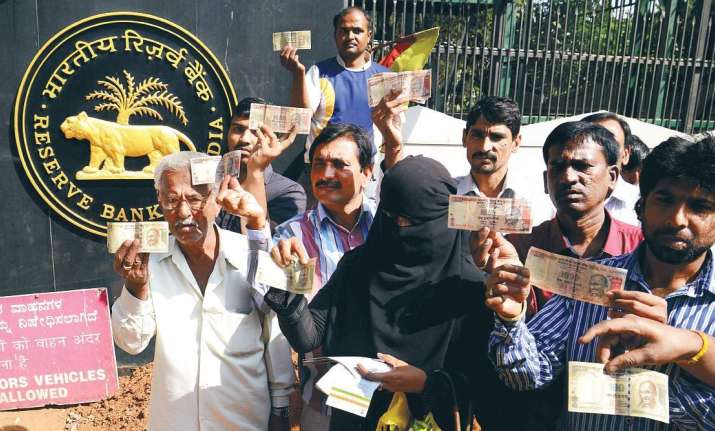 Crowds at the Reserve Bank of India have suddenly swelled as the government's massive demonetisation exercise today enters its final leg today. The RBI had announced March 31 as the last date to get demonetised currency notes exchanged. 
But remember, this can only be done if you were overseas during November and December, and only at Reserve Bank of India offices in Mumbai, Delhi, Kolkata, Chennai and Nagpur. 
The Reserve Bank of India has allowed Indian citizens who were abroad from November 8 to December 30, 2016, to exchange the scrapped notes up to March 31 while NRIs have time till June 30. But in both cases only deposit of old notes is allowed.
While there is no limit for exchange for eligible resident Indians, the limit for NRIs will be as per the relevant FEMA regulations (Rs 25,000 per person). Also, the NRIs need Customs authorities at the airport to certify the amount of demonetised notes and this certificate is a pre-requisite at the RBI office. 
Those who fail to get rid of scrapped notes by March 31 could be charged with a criminal offence if found in possession of more than 10 such notes, starting tomorrow. 
In case of refusal by the central bank, a person may appeal to the Central Board of the Reserve Bank within 14 days of the communication of such refusal to him. Such representations may be addressed to the Central Board, Reserve Bank of India, Secretary's Department.
The RBI offices have been witnessing long queues amid confusion among people over their eligibility to deposit the scrapped currency notes. 
"Several people who are ineligible queueing up at RBI counters making the queue longer," Minister of State for Finance Arjun Ram Meghwal said in the Rajya Sabha.