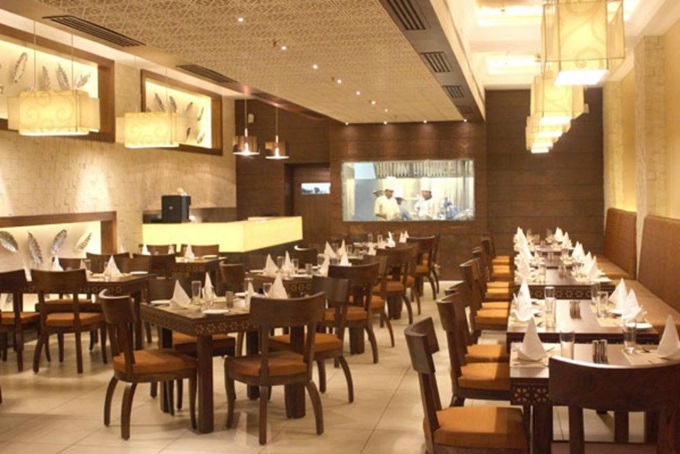 Following the demonetisation of 500 and 1,000 rupee notes by the India government, several restaurants in the national capital are witnessing thin attendance as pockets run dry with small eateries and roadside dhabas that do not have electronic payment facility being the worst hit. 
As people struggled to pay for basic necessities such as vegetables and milk and flocked to banks in large numbers to exchange now-defunct notes with new ones, eateries only hope that the lean phase will end soon.
Some restaurants and delivery services are even asking customers to ensure that they have Rs 100 notes or the new currency before serving them.
Zomato, the online restaurant search and food delivery service, has temporarily stopped the cash-on-delivery option for many restaurants and requested customers to pay online.
"We sell food at reasonable rate and we do not have the payment facility using cards. Earlier there used to be huge rush at our eatery. Now people can't pay for a 'daal makhni' and 'shahi paneer' by cheque, so our customers are being forced to go back if they do not have new currency notes," said Rajveer Singh who runs an eatery at Connaught Place.
Most retail stores and restaurants have placed a notice at their entrances, declaring their compliance with the government's order and requesting customers to tender notes of Rs 100 denomination or use e-wallets, credit and debit cards for any purchase.
Deepankar Arora, chef and partner, TAWAK, an Indian and Pan-Asian restaurant in NCR, said, "With not enough notes in circulation yet, all our customers are either using cards or alternative payment gateways such as Mobikwik. We have seen an upswing in online and app orders as people are choosing to use mobile wallets and cards instead of cash." 
"However, we have faced some issues in our day-to-day purchases of ingredients and raw materials from with vendors.
But they have been understanding of the situation and extended us credit," he added.
Chaos prevailed in the city following Prime Minister Narendra Modi's announcement last week withdrawing 500 and 1,000 rupee notes to tackle problems of corruption, black money, counterfeit notes and terror financing.
(With PTI inputs)