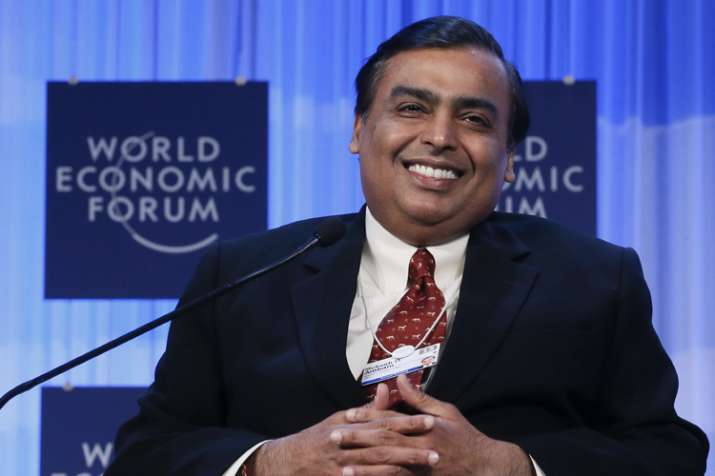 Reliance Industries Limited's Chairman and Managing Director Mukesh Ambani was today all praise for Prime Minister Narendra Modi for his 'bold' move to ban Rs 500 and Rs 1,000 currency notes, saying the demonetisation will benefit common people.
"I want to congratulate and applaud PM Modi on his bold decision to demonetise currency," RIL chairman Mukesh Ambani said while extending Jio's free voice/data offer till March 31, 2017.
"…I believe that common people will be the biggest beneficiaries of this change," Ambani added.
PM Narendra Modi while addressing the nation on November 8, had announced that currency notes of Rs 500 and Rs 1,000 would no longer be considered valid and that citizens should get them exchanged or deposited in banks at the earliest.
"By introducing demonetisation, our PM has given us a cashless optimal economy, everybody has a digital ATM in hand now," Ambani said, adding, "With this historic step, he has given strongest possible push to digitally enabled economy."
"Digitally-enabling transactions will boost economic growth, while bringing unprecedented transparency and accountability," Ambani opined.
The move by the government, that it sees as a big crackdown against black money, has come in for some staunch criticism from opposition parties and a section of economists. However, it has found support in some of the biggest corporate names.
Tata Sons interim Chairman Ratan Tata on November 24 through twitter message asked people to support the government in its -'demonetisation program.'  He said that the move towards a cashless economy through mobile and digital payments will benefit the poor in the long run . 
Demonetisation of old currency notes by the Modi govt is a bold act that will wipe out black money and corruption. It deserves our support

— Ratan N. Tata (@RNTata2000) November 22, 2016
Besides Tata, Chairman and Managing Director of Mahindra Group, Anand Mahindra, tweeted in support of the move. He said that apart from attacking black money, demonetisation was a significant move against counterfeiting and terror financing.
Meanwhile, in the latest announcement that tightens its demonetisation policy, the government on Thursday said that petrol pumps, LPG stations and air ticket counters will accept old Rs 500 notes only till December 2. The earlier deadline was December 15.
"With effect from December 3, 2016, old Rs 500 notes cannot be used for purchase of petrol, diesel and gas at the stations operating under authorisation of public sector oil marketing companies and for buying airline tickets at airport counters," a government notification said.
Meanwhile, even on the 23rd day since demonetisation, banks and ATMs continued to disappoint people. 
A large number of people queued up at banks long before the start of banking operations on Thursday morning - the first pay day after demonetisation.
Queues at banks across the country were relatively longer as many people wished to withdraw the maximum amount permitted to avoid a cash crunch in running their households over the next few days.