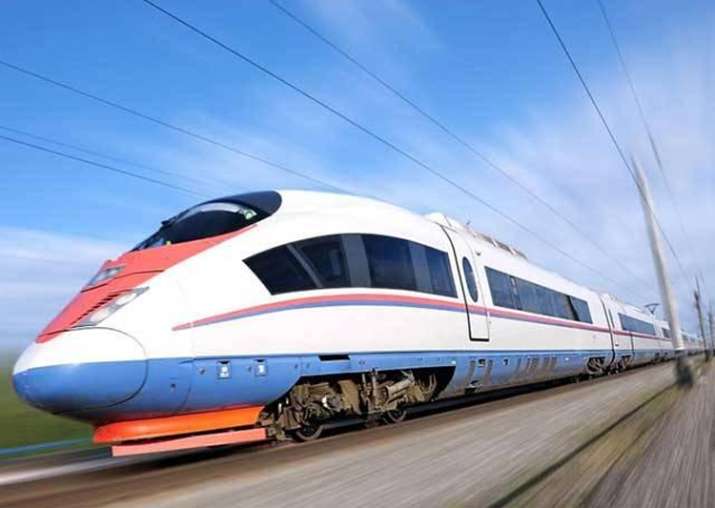 After Mumbai-Ahmedabad corridor, second bullet train project linking Delhi-Varanasi is under process. According to a media report, the project connecting Prime Minister Narendra Modi's Lok Sabha constituency with the national capital is a priority for the ruling BJP government.
The report said that Spanish firm M/s INECO-TYPSA-ICT, which was tasked to study the feasibility of the project, on Thursday submitted its report to high-speed rail corporation and railway board. The Delhi-Varanasi project is part of Delhi-Kolkata high-speed corridor (1474.5 km). 
If the project becomes a reality, it will cut the travel time between the two cities from 13 hours to just 2 hours and 37 minutes. At present, a superfast train takes around 13 hours to cover 720 km distance. The stretch will reportedly pass through Aligarh, Agra, Kanpur, Lucknow and Sultanpur.
The train will take just one hour and 38 minutes to reach Lucknow from Delhi (440 km).
The fare of Rs 4.5per km was considered as base fare, the report said, meaning travel between Delhi to Lucknow will cost at least Rs 1,980 and Delhi to Varanasi will cost around Rs 3,240. As per the report, if the project starts in 2021, the Delhi-Lucknow stretch will be functional by 2029 while Delhi-Varanasi will be operational by 2031.
The preliminary cost of the project is estimated to be about Rs 52,680 crore, it said.
The construction on Mumbai-Ahmedabad corridor is expected to start in September this year and become operational by 2024.