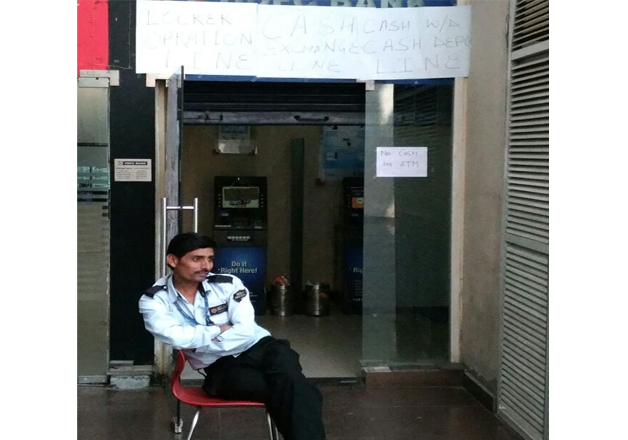 Problems for the common man don't seem to be ending soon after the government announced demonetisation of old 500, 1000-rupee notes as banks will be closed today on occasion of Gurupurab in Northern India including key cities like Delhi and Mumbai. 
The Automated Teller Machines (ATMs) will, however, be functional. 
There has been no issuance of any notice from the RBI regarding opening of banks on November 14, which eventually means that banks are scheduled to be closed.
Banks will be closed in Belapur, Bhopal, Chandigarh, Dehradun, Guwahati, Hyderabad, Jaipur, Kanpur, Kolkata, Lucknow, Mumbai, Nagpur, New Delhi, Raipur and Ranchi.
Also, the government's decision to hike the cash withdrawal limit from ATMs to Rs 2,500 from Rs 2,000 a day and the weekly limit of Rs 20,000 for withdrawal from bank counters increased to Rs 24,000 will be implemented from November 15. 
The holiday is likely to cause more inconvenience to the public who have already been thronging banks and ATMs to exchange or deposit the debunked 500, 1000-rupee and get hold of the new currency notes. 
While banks will be closed on Monday, most of the ATM machines in major cities have already gone empty and will be refilled on Tuesday after banks reopen. 
Following the government's November 8 surprise move to demonetise high-denomination bank notes, Indian banks received over Rs 2 lakh crore of cash. 
On Saturday, a newborn in Mumbai tragically died after a doctor refused to treat him as the parents could only pay the required amount in demonetised currency. 
The same day, a 73-year-old man died while standing in a queue to exchange Rs 500 and Rs 1,000 denominations in Mumbai's suburban Mulund.