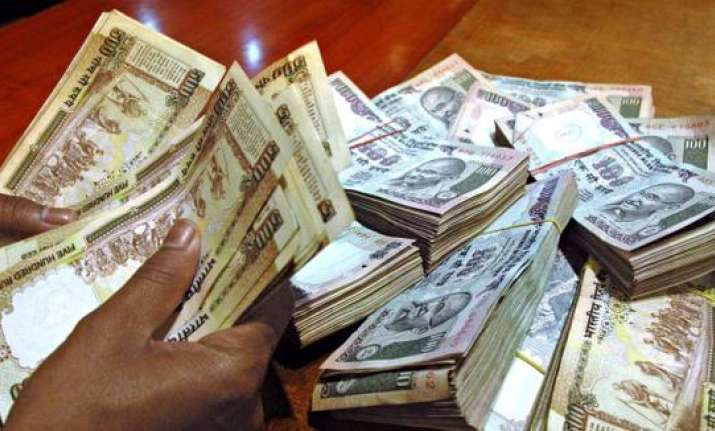 While the common man is struggling with cash crunch following the government's revolutionary demonetisation move, some unscrupulous elements are busy finding bizarre methods to convert their black money into 'legal tenders'.    
According to an India Today report, crooks involved in the black-market trade of scrapped currency notes might be manipulating some Jan Dhan accounts for hoarding unaccounted wealth of tax cheats. 
Aimed at cutting corruption and middlemen inefficiencies, Prime Minister Narendra Modi's Jan Dhan scheme, launched in 2014, links impoverished communities with formal banking and offers direct transfers and benefits earmarked for the poor. 
The report claims that some operatives are offering Jan Dhan accounts as a platform to black money hoarders to stash their unaccounted wealth. 
Akbar Ali, a rural entrepreneur in public life and a franchisee of the government's Common Services Centres (CSCs) scheme, demanded 50 per cent of the original value of the outlawed currency for hoarding it secretly into Jan Dhan accounts. 
"There are many Jan Dhan accounts. There are agriculture (-related accounts). There are farmers'. In fact, accounts are not Jan Dhan, it's the account holders, who are. If it's a labourer, it's his Jan Dhan. If it's a farmer, it's his Jan Dhan," India Today quoted Ali as saying. 
When asked about how many accounts he has to stockpile black money, he said, "There are many of them. You don't worry about it." 
He further revealed that he has around 8,500 Jan Dhan accounts that he had helped open and that can be used to store black money. He also claimed that the depositors would get 50 per cent of the black money back in white in April and May next year. 
Meanwhile, his relative Zubair, a builder based in Delhi, also offered to transfer unaccounted money to third-party accounts fraudulently. 
"You'll get 50 percent back. That will be totally white in number one," he told India Today's undercover crews who approached him for exchanging their fictitious Rs 10 crore into 'legal tenders'.