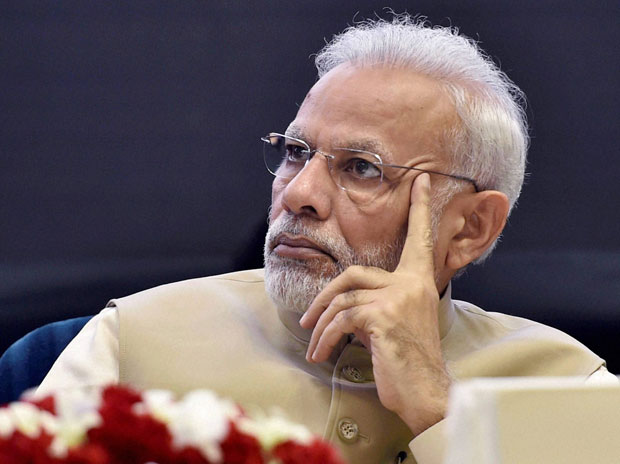 The central government's plans to undertake an overhaul of public sector lenders appears to have consolidation as its next stop. Having gone ahead and introducing measures such as changes in the hiring policy and public offers in the next few months, the government is now looking at contenders that could go in for consolidation.
With an overhaul in the banking sector among some of Prime Minister Narendra Modi's priorities in the ongoing process of economic reforms, the PMO is now learnt to be drawing up plans that could see some consolidation on the lines of the SBI merger recently. According to an Economic Times report, the PMO is of a view to have a "few large banks" instead of "many smaller ones".
"We may start with some low-hanging fruit. For example, Punjab & Sind Bank can be merged into Punjab National Bank. Big lenders like Bank of Baroda can take over some turnaround banks in the southern region, like Indian Overseas Bank," a Finance ministry official said, adding that various permutations and combinations were being discussed.
The official further said that the government was primarily going to act as facilitators and will only suggest options in terms of mergers if the Reserve Bank of India advises as such.
The move, if through, will be viewed as part of the government's efforts along with the RBI to address the longstanding issue of non-performing assets. Last week, RBI had unveiled stricter norms under the revised prompt corrective action framework, which may force lenders to consolidate in case they don't meet the regulatory requirements.
The beginning of the current financial year saw the State Bank of India absorb five associate lenders and Bharatiya Mahila Bank earlier this month, boosting India's No. 1 bank's financial muscle. Among other measures the government is expected to roll out for PSBs include pushing them to tap markets in the next five months to meet the 25 per cent public shareholding norm.
The government is also looking to allow lateral entry in banks and will work closely with the Banks Board Bureau to reform the human resource structure at the state-owned lenders.
The latest development appears to be a broader plan than the one that Banks Board Bureau chief Vinod Rai alluded to in an interview with Reuters last month. He had suggested that "two large Mumbai-based banks" could potentially merge in the current financial year.