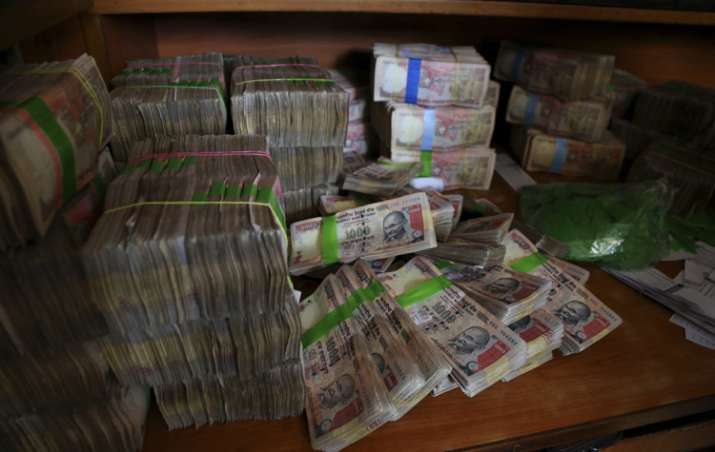 New Delhi: Since the announcement of demonetisation of Rs 500 and Rs 1000 notes on November 8, cash and jewellery worth Rs 130 crore have been seized and Rs 2,000 crore of undisclosed wealth has been admitted by taxpayers, the Income Tax Department said today. 
The department has carried out "swift investigations" in more than 400 cases since November 8, a Central Board of Direct Taxes (CBDT) statement said.
The CBDT has referred these cases to the Enforcement Directorate (ED) and the Central Bureau of Investigation (CBI) considering there are serious irregularities beyond the Income-tax Act.
More than 30 such references have already been made to the ED, and are being sent to the CBI.
"Detecting serious irregularities beyond the Income-Tax Act, the CBDT decided to refer such cases to the Enforcement Directorate and the CBI, enabling them to examine the criminal conduct for immediate necessary action. More than 30 such references have already been made to the ED, and are being sent to the CBI," it said. 
"More than Rs 130 crore in cash and jewellery has been seized and approximately Rs 2,000 crore of undisclosed income has been admitted by the taxpayers," it added. 
In a major assault on black money and terror funding, Prime Minister Narendra Modi on November 8 announced demonetisation of 500 and 1000 rupee notes and asked holders of such currencies to deposit it in bank accounts by December end. 
It is estimated that over Rs 14 lakh crore of such high value currency notes were in circulation. 
As per latest RBI data, Rs 8.45 lakh crore worth of such currencies were deposited in banks till November 27. 
Giving details of various cases which have been referred to ED and CBI, the statement said the Mumbai unit has referred a case where Rs 80 lakh in new high denomination currency notes were seized. 
The Bengaluru Investigation Unit of the Income Tax Department has sent maximum references (18) to ED. These are cases where undisclosed cash in new high denomination notes was seized by the Department. 
Revenue Secretary Hasmukh Adhia today said it is wrong to assume that black money that has come into the banking system following the demonetisation will become white and unless tax is paid on such amount it will continue to be remain black. 
He also said the BRICS nations have pledged to automatically share tax information and adopt global standards on tax transparency to check cross border tax evasion. 
"Do you think that by simply depositing the money in abank account makes black money into white? It doesn't. Merely, black money has come into banking channel, you can't tell that the entire black money has been converted into white.
 
"It will become white when we charge taxes, when the income tax department is able to reach to them and issue them a notice," Adhia told reporters on the sidelines of the two-day meeting of the BRICS revenue heads here.