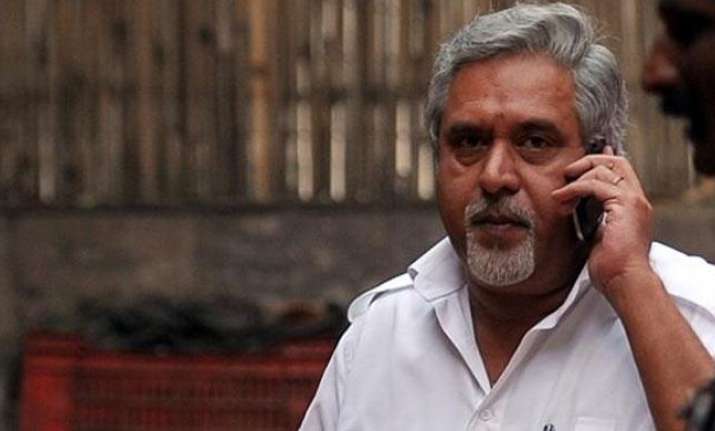 Britain's Serious Fraud Office is conducting a probe against beleaguered liquor baron Vijay Mallya for money laundering in the UK, Switzerland and other countries, a media report citing sources said today. Under scanner is the alleged use of a complex web of companies used to launder money from India to the UK and beyond. The SFO's probe is aimed at determining whether Mallya used British companies linked to him to allegedly launder the money.
A Times of India report, citing sources, said that British investigators have already collected substantial information about Mallya's movable and immovable assets, his investment and shares in various companies in the UK and bank account details.
The authorities in the UK have also informed India about its independent 'formal' probe against Mallya and sought details of money laundering charges against him along with an account of his assets abroad from CBI and ED.
The development comes at a time when India's extradition case against Mallya is being heard in the Westminster Court in UK. The probe by the UK authorities could strengthen India's hands if he is found guilty of any wrongdoing. The extradition treaty between the UK and India requires dual criminality of illegal activities to be established in order to enable an extradition. As per the treaty, Mallya's alleged bank fraud and money-laundering needs to be established as a crime under UK law as well.
The report cited a senior government official as saying that India has already provided ample evidence on how Mallya used his companies and associates to invest in Britain from the money he cheated in India and how Britain's soil has been used to further launder money to other countries. "Now, SFO probe will provide more evidence, collected by British investigators," the official was quoted as saying.
Meanwhile, Mallya's lawyers appearing for him in the Westminster Court defence evidence and claimed that they want to rely on six experts from the field of airlines, banking, politics and law, including an Indian lawyer. The submission was made before the senior district judge at the court as part of a case management hearing (CMH) prior to extradition. The next hearing in the case has been listed for November 20, while extradition hearing is expected to begin on December 4.
Mallya, who has been based in the UK since he left India in March last year, is wanted in India for his erstwhile Kingfisher Airlines' default on loans worth nearly Rs 9,000 crores. The CBI and ED have claimed that after taking loans from several public sector banks, Mallya wilfully defaulted and laundered several hundred crores to foreign countries, including UK, US, Switzerland and others.
As per ED's chargesheet filed in May, Mallya laundered around Rs 417 crore from Rs 900 crore loan taken from IDBI Bank by forming a web of companies.