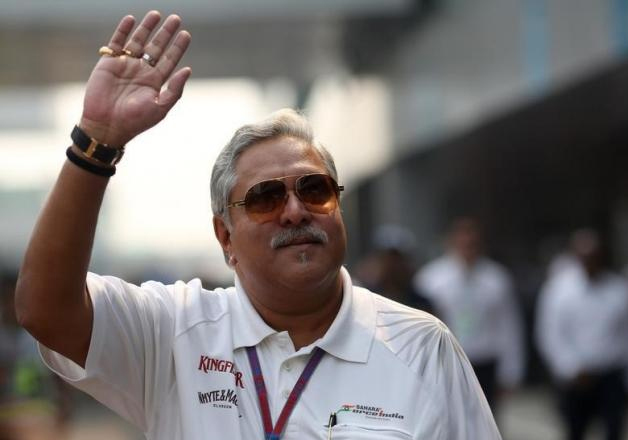 New Delhi: Beleaguered industrialist Vijay Mallya, who is believed to have fled the country as he faced pressure from banks to repay more than US$1bn (£700m) owed by his collapsed Kingfisher Airlines, has re-emerged.
'I am being hunted down by media in UK. Sadly they did not look in the obvious place. I will not speak to media so don't waste your efforts" the tycoon had tweeted.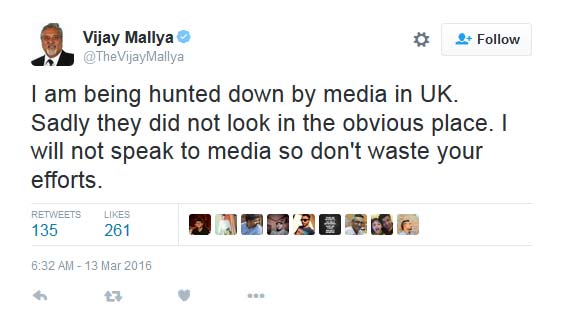 Earlier on Friday Mallya had also refuted media reports that he fled the country
"I did not flee from India and neither am I an absconder", Mallya said in a series of tweets posted on Friday.
Mallya also said that as a member of parliament he would fully comply with the law.
The Kingfisher baron left India on March 2, a lawyer for the lenders told the country's top court on Thursday.
Earlier on Saturday, hundreds of unpaid employees of the defunct Kingfisher Airlines have written to Prime Minister Narendra Modi, seeking his intervention in the recovery of their dues which was estimated to be around Rs 300 crore.
"On behalf of all the employees of erstwhile Kingfisher Airlines, we request you for your immediate intervention in helping us recover our hard earned dues," the employees said in the letter sent to Prime Minister today.
Finance minister Jaitley hadsvowed to recover more than $1bn from the heavily indebted Mallya, as a political row erupted over his surprise departure.
Kingfisher Airlines had started its operations in 2005.Two years later it had acquired the then low-cost Air Deccan.It was grounded in October 2012 by its chairman Vijay Mallya due to non-availability of funds.It lost the flying permit in December 2012.