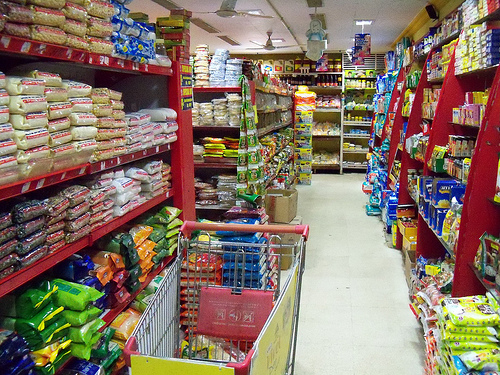 The defence canteen stores have, surprisingly, surpassed premier retail chains like Future Retail and Reliance Retail in terms of earnings.
According to a Right to information (RTI) query, the Canteen Stores Department, which is a not-for-profit organisation, grossed Rs 236 crore during the FY 2014-15, says an Economic Times report. 
On the other hand, Avenue Supermart, which runs D'Mart stores, made a profit of Rs 211 crore, Reliance Retail made Rs 159 crore and Future Retail Rs 153 crore. 
Even in terms of sale, the CSD performed well. With a revenue of Rs 13,709 crore, it trailed only Future Group and Reliance Retail. The CSD's retail outlets sell more than 5,000 products to 12 million consumers, which include army, navy and air force personnel, ex-servicemen and their families. 
Managed by the Defence ministry, it comprises 3,901 unit-run canteens and 34 depots. With more than 600 suppliers, it provides products including vehicles, household goods, liquor, electronic goods, toiletries and cosmetics, footwear and accessories and food items. 
While CSD gets slightly better discounts from vendor companies as compared to local kiranas, it sells products at extremely low prices as the government ignores a large amount of taxes. 
CSD claims its operating margin, which is 1 per cent, to be lowest for any retailer in the world. 
On the other hand, it is the biggest customer across South Asia for Hindustan Unilever, India's largest FMCG company and United Spirits Ltd (USL). 
USL said that CSD is very important, especially for premium scotch brands like Johnnie Walker and Black Dog. 
"For any company, a channel as big as CSD is surely their first priority and the company would want to stock its products immediately," Nitish Kapoor, regional director at Reckitt Benckiser South Asia, was quoted by Economic Times as saying.