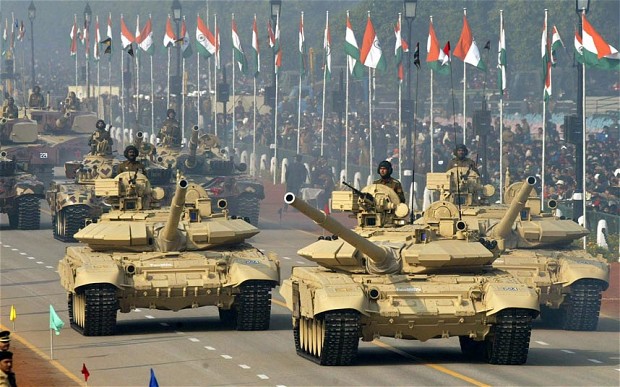 Union Finance Minister Arun Jaitley today increased the defence expenditure of the country  to Rs 2,74,114 crore excluding pensions for Financial Year 2017-18.
Out Rs 2,74,114 crore, about Rs 86,000 crore has been allocated  for capital acquisition. 
The hike in this year's defence budget is modest (around 6 percent)  compared to Rs 2, 58,000 crore allocated last year. 
Last year, Jaitley had increased the defence budget  by 9.76% to Rs 2.58 lakh crore for Financial Year 2016-17  compared to the revised estimates of Rs 2.33 lakh crore for FY 2015-16 even as military pension zoomed to Rs 82,000 crore mainly due to the One Rank One Pension scheme. 
It should be recalled that defence pensions are not included in the defence budget since mid-1980s.
The Finance Minister has also said that a central defence travel system has been developed through which soldiers can book travel tickets online.
In addition to that, a comprehensive web based defence pension distribution system for defence pensioners has also been developed. 
According to Jane's Defence Budgets Report,  India ranks fourth in the list of top 10 defence spenders in the world.