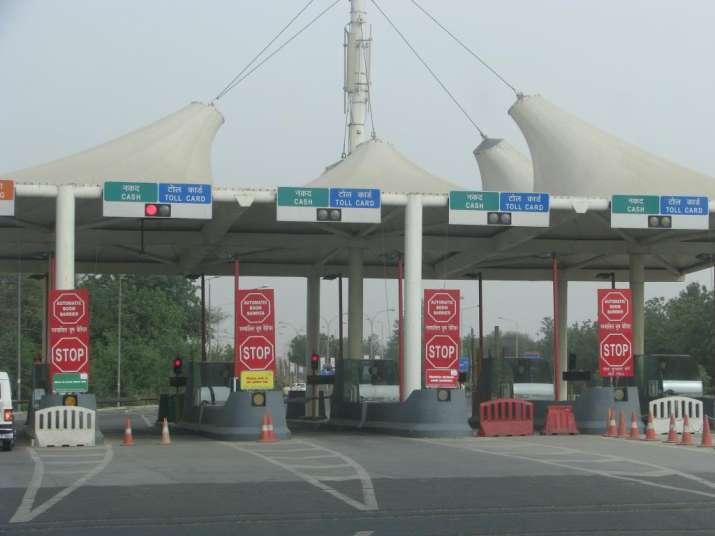 Following the government's directive to adopt digital economy, all 11 toll plazas of Reliance Infrastructure Ltd across India will go "cashless" starting midnight Friday, accepting toll payments through cards and mobile wallets, an official said here.
RInfra is the concessionaire in 11 road projects, totalling 1,000 km and all in high-density traffic corridors, across India and has enabled all its 225 toll lanes to accept payments through debit, credit cards and mobile wallet Paytm from Friday night when toll collection resumes.
Vehicle owners can breeze through without having to worry about availability of cash as all the 11 centres have points of sale machines enabled by Paytm and hand-held card swipe machines to enable cashless payments.
For this, 146 PoS machines, or roughly 10 at each toll plaza, and 285 card swipe machines or roughly 15 at each toll post, have been deployed.
Besides, RInfra has dedicated one lane at each toll plaza for the tag users, fast tag users or the ETC tag users. One lane in each direction is also enabled for ETC-mode with a process underway to increase this number at each plaza.
Over the next few weeks, RInfra will also enable online payments, other digital wallet payments like MobiKwik and deploy micro-ATMs at the toll plazas for the comfort of drivers and vehicle owners.
Meanwhile, a total eight toll plazas under the Visakhapatnam unit of the National Highways Authority of India (NHAI) will be equipped with electronic Point of Sale (ePoS) machines from December 2 midnight. This will help the toll plazas go cashless, a Times of India report said.
The Union government had directed all toll plaza contractors not to collect the charges from motor vehicle users till December 2 as part of the demonetisation drive. The NHAI will resume operations of collecting toll charges from December 3 by using ePoS machines.
The second game saw both sides battling for each point but the Singapore pair proved superior and clinched the issue.
(With IANS inputs)