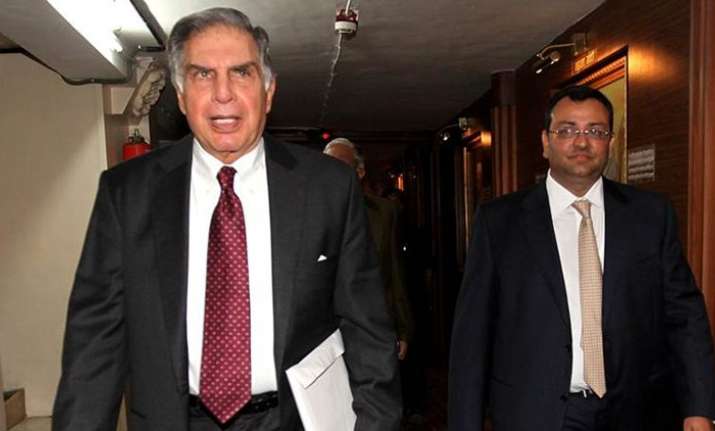 As controversy continues to boil over the ouster of Cyrus Mistry as Chairman of Tata Sons, all eyes will today be on Tata Motors' board meeting – scheduled to take place at the iconic Bombay House – on Monday. 
The meeting will be regarding consideration of the company's second quarter results for the current fiscal and it will also be interesting to see whether independent directors back Cyrus Mistry's chairmanship at Tata Motors. 
The six independent directors of Tata Motors – Nusli Wadia, chairman of Bombay Dyeing; Subodh Bhargava, chairman emeritus of Eicher Group; Nasser Munjee, chairman of DCB; R A Mashelkar, former director general of Council of Scientific and Industrial Research; V K Jairath, former principal secretary of Maharashtra; and Falguni Nayar, former MD of Kotak Investment Bank – will be present in the meeting. 
As per company rules, independent directors have to review the performance of the non-independent directors, including the chairman and executive directors, once a year. 
The meeting holds significance as Nusli Wadi is reportedly expected to back deposed chairman Cyrus Mistry, based on his track record as the chairman of Tata Motors. 
Munjee had also supported Mistry at Tata Chemicals board meeting, while Bhargava backed the former chairman at the Tata Steel meeting on Friday. However, it is still not clear how the other three directors would vote. 
Meanwhile, Tata Sons has upped the ante and sought to convene an extraordinary general meeting of shareholders to oust Mistry and Wadia from the Tata Motors board. 
On Saturday, the company informed the stock exchanges that it has received a notice from shareholders representing 26-per cent of the voting rights for the removal of Chairman Cyrus Mistry and Independent Director Nusli Wadia from the company's board.
Tata Sons on Sunday said it will do all it takes to initiate similar action wherever required and deal with the situation.
"Tata Sons, in its statement of November 10, has already put forward the facts so that the decision of the Tata Sons Board to replace Cyrus P. Mistry as Chairman is seen in the desired perspective," the holding arm of the group said.
"The Tata Sons management will do whatever is required to deal with the situation," it said in a late evening statement issued on Sunday.