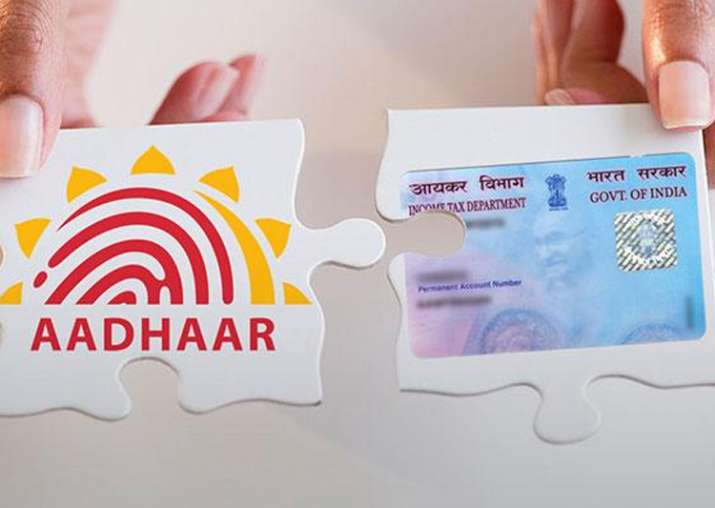 The government today extended deadline for linking Permanent Account Number (PAN) with Aadhaar by four months to December 31. The deadline for linking PAN with the biometric identifier was set to end today.
The government has already extended till December 31 the deadline to furnish Aadhaar for availing the benefits of various social welfare schemes. The earlier deadline was September 30. 
The Supreme Court is hearing a batch of petitions that have challenged compulsion of Aaadhar to avail benefits of social welfare schemes. The court had yesterday said it would hear all Aadhaar-related matters in November after the Centre informed that it will extend till December 31 the deadline. 
Section 139 AA (2) of the Income Tax Act says every person with PAN as on July 1, 2017, and is eligible to obtain Aadhaar, must intimate his Aadhaar number to tax authorities. 
However, those categorised as non-resident Indians as per income tax laws, people who are not citizens of India, those above 80 years of age and residents of Assam, Meghalaya and Jammu and Kashmir had been exempt from the requirement. 
The tax department had on July 31 stated that "unless a finding is made that Aadhaar is constitutionally not valid, tax return filers will need to link their PAN with Aadhaar by August 31, 2017". 
People were, however, allowed to file their annual income returns by August 5 without linking their Aadhaar with PAN. 
They were to just quote Aadhaar number or acknowledgement number for having applied for the unique ID. 
The tax department had further stated that "income tax returns filed will not be processed should tax filers fail to link Aadhaar and PAN on or before August 31, 2017. 
The deadline for linking PAN with Aadhaar previously was July 31, but was extended to August 31. December 31 is also the deadline to link bank accounts with Aadhaar.