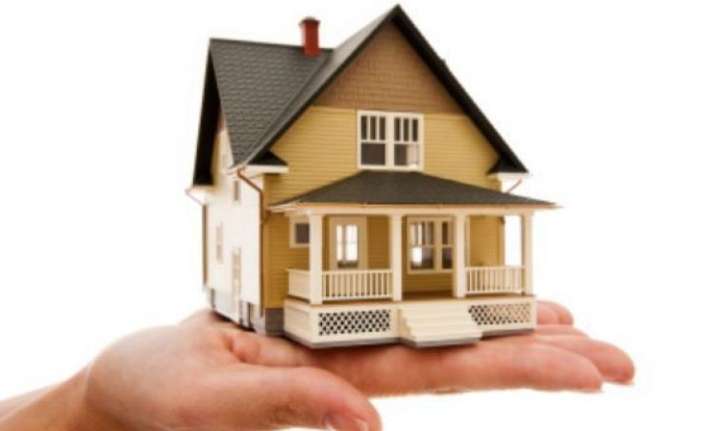 Your home loan and CIBIL score share an important relationship. A good credit score can help you get lower home loan interest rates and higher loan amounts. Conversely, a low score may present a hurdle for your loan application. 
Before you go about the process of availing a home loan, it is important that you check your CIBIL report and understand it. Your report is based on your credit history over the last 36 months. It comprises a detailed summary of your finances as well as your CIBIL score - a three-digit number ranging from 300 to 900 - that provides an overall snapshot of your credit-worthiness. 
Lenders usually consider a score of 750 or more as ideal for processing your
Home Loan
. Higher your score, greater the chances of you getting favourable terms. Here are some tips to maintain a good credit score:
1. Pay off your existing debt
As a home loan is a big-ticket loan, your lender may be reluctant to approve your application when you have unpaid credit against your name. It is therefore essential that you pay off your existing dues before applying for a home loan. This also shows the lender that you are solely focused on repaying your home loan, especially if you are borrowing a substantial amount. Timely repayment of existing loans also suggests you are capable of handling credit well.
2. Try to avail a mixed bag of credit
There are two kinds of financing that you can avail - secured loans and unsecured loans. 
Availing the same kind of credit time and again - especially unsecured loans - may not be the best idea, because your lender may see that as a negative. However, availing different types of credit (and repaying it in time) tells the lender that you are financially responsible.
3. Check your CIBIL score and report regularly
In order to improve your CIBIL score, it is important to know what your current score is. You can also gain a better understanding of your financial standing when you check your credit report, which outlines your credit history. Furthermore, checking your CIBIL score and report regularly will help you spot discrepancies, if any. If you notice any outstanding dues that have already been paid off, you can easily raise a dispute to resolve this issue. This resolution, in turn, updates your credit history and may bump up your CIBIL score.
4. Minimise over-dependency on credit
Refrain from applying for credit too often and try to live within your means instead of using your credit card for every expense. Not only will this avoid debt, but it will also show lenders that you are not credit-hungry. Keep your credit usage below 30% of your income, and pay the complete credit card bill each time, instead of paying just the minimum. This will boost your score and make home loan lenders more willing to grant you a large sanction.
5. Maintain your older credit cards
An old credit card that you have been paying off regularly proves that you are responsible with your money. Older cards show that you have a longer history of taking on debt and fulfilling your repayment obligation. This increases your CIBIL score. So, while you may want to surrender your old card and apply for a new one, it may help if you maintain at least one old credit card.
Check your CIBIL score and if necessary, take these basic steps to improve it. Once your score is high enough, say higher than 700, you can apply for a home loan from your lender. You can also avail interest subsidies under the Pradhan Mantri Awas Yojana.
Non-banking finance companies such as Bajaj Finserv offer home loans up to Rs.3.5 crore with easy online applications and attractive interest rates. You can also avail the flexi hybrid facility that allows you to have a principal holiday for up to 4 years with prepayments at no additional cost. Just check your pre-approved home loan offer and avail the money you need.
(This is a sponsored article. This disclaimer informs readers that the opinions expressed in the article above do not necessarily represent the views of India TV Editorial Team. India TV is not responsible for the content in this article.)