Follow us on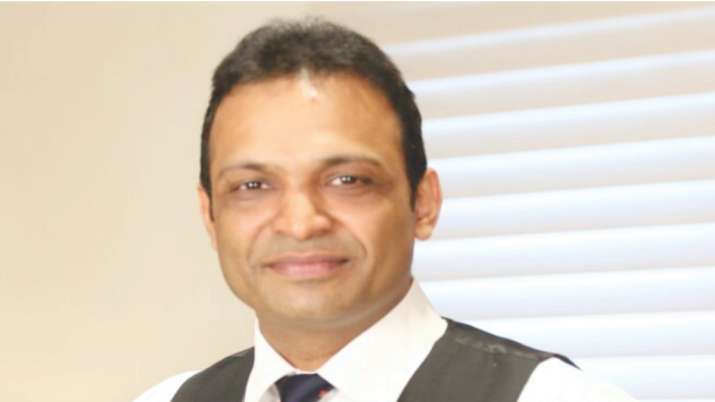 Many ideas find their way to becoming successful businesses, but only a few are transformed into endeavours that touch millions of lives. Scott-Edil, a leading Indian pharmaceutical company, is one such idea that flourished because one man—Mr Sanjeev Aggarwal—believed that he could make affordable and accessible quality healthcare a reality.
It all began in the 1980s from a chemist shop in Kurali, a small town in Punjab, where, under the able guidance of his father, Mr Balram Krishan Aggarwal, he learned the basics of retail pharmaceuticals. It is the perfect example of learning by doing.
The hard work and passion led him to set up a factory that manufactured veterinary medicines. In 1995, he ventured into manufacturing human medicines which marks the beginning of Scott Edil. 
The farsightedness of Sanjeev Ji has made Scott Edil a global company. With three world-class WHO-GMP certified manufacturing units, Scott Edil is present in fifty countries.
Excellence and affordability are the driving forces of manufacturing quality drugs at Scott Edil. The company works tirelessly to accomplish customer satisfaction, and Mr. Sanjeev Aggarwal believes that quality is an unbreakable promise. With a family of 1,800 employees, who are constantly trained on new skills, the company aspires to raise the bar further.
Focused on its core values—transparency, commitment and affordable healthcare—the company remains anchored to the idea of scientific innovation for the better health of humans. This work ethic is unachievable without honest, responsible, and proactive management.
Scott Edil exemplifies state of the art quality infrastructure with its dedicated cephalosporin and beta-lactam facilities.
Mr. Aggarwal envisioned himself as a well-rounded pharmaceutical manufacturer who can offer everything. This is reflective in the company's wide range of products.  
They offer an extensive range of more than 700 products—across various therapeutic segments such as psychiatry, anti-infectives, neurology, cardiology, orthopedics, diabetology, gastroenterology, ophthalmology, nephrology, urology, dermatology, gynecology and respiratory— available in various dosage forms such as injections (dry/liquid), oral liquids, ophthalmic solutions, tablets, capsules, dry syrups, creams, ointments, gels, hand-sanitisers, dietary protein, and food supplements.
Their stellar facilities and transparent manufacturing practices have gained the trust of many multinational pharmaceutical companies such as Abbott, Alembic, Cadila, Lupin, Cipla, Biocon, Wockhardt and German Remedies.
Not one to sit back and count milestones, Sanjeev Ji lives by the philosophy of 'Kaam ka sabse bada puruskar aur kaam'. His vision is to make Scott-Edil not just a leading pharmaceutical manufacturing company in India but a pioneer in providing world class healthcare to everyone.
Scott Edil is a business that wishes to make a difference, as we go through this pandemic, the crippling inadequacy of healthcare infrastructure is becoming glaringly obvious. In modern India, there is no room of death because of unaffordability and unavailability of medicines.
Scott Edil aims to bridge this gap. They are in the works of using their capabilities to create a sustainable model of drug distribution. A model that allows people to shrink their medical bills by 70 to 80%.
Keeping this in mind, Scott Edil has been recognised by Zee Business and Forbes for their upward growth trajectory. We are looking forward to seeing Scott Edil achieve new heights under its able management.
(Disclaimer: This is sponsored content. The liability for the article solely rests with the provider. The content has not been verified by India TV channel and IndiaTVNews.com)