Follow us on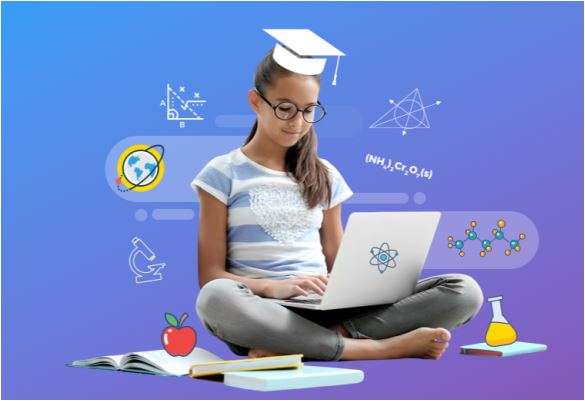 Geneo – An Edtech Platform by Schoolnet India is ensuring Learning Never Stops
The last couple of months have observed heightened awareness of the Coronavirus outbreak in the nation. Considering millions of school-going students in India and their health and safety, learning through digital platforms should be harnessed. UNESCO too suggested that digital learning platforms can help students' access quality education remotely during times like these.
Shift to E-learning 
The crisis is always paired with opportunities. And it's time to appreciate the full potential of technology for learning. In the wake of this medical emergency and keeping the students' safety in mind along with their academic concern, different stakeholders in the education space have been endorsing online learning so that learning only grows and do not recede.
Majority of private schools and other educational institutions have initiated mandatory virtual classes on a daily basis, and thus, teachers are unfailingly sharing their lessons over skype call, zoom call or any other virtual class options. Some education institutes are also providing pre-recorded videos of lessons to students where teachers explain the topics extensively. 
With this uncertainty on the horizon, edtech players in India have also decided to take it upon themselves to help students stay at home without compromising on their lessons. To bridge the learning gap during this time, Geneo, an interactive digital learning platform by Schoolnet India Limited, has announced free live classes by Geneo Mentors for students of Class 6 to 10. Under the social initiative #LearningNeverStops, Geneo is offering live classes for Maths, Science and English, based on the first term syllabus of the new academic year of CBSE schools and those schools following the NCERT textbooks.
The Geneo platform also includes Learning Videos, Exploriments (Virtual Experiments) and Assessments for self-learning. Features such as Mentor Support help students clarify doubts by asking questions to Geneo mentors, and the AI capability built in the platform provides a guided learning path to learners which provides for greater conceptual level learning.
Teaching and learning with digital technologies- the future
Ironically, it has taken a pandemic like COVID-19 outbreak to get the education sector to swing to digital mode with both human and technical support. The utilization of technology has tossed the traditional notion of classrooms and education by breaking the geographical barrier.
As platforms like Geneo observe a significant uptake in its sign-up rates and usability metrics it proves that adaptability towards digital learning has been accelerated.  As we move to the next phase of digital learning.  the education system in India must continue to harness and expand the benefits of new learning tools and products, reinventing the approaches to education and collaboration experiences. 
Schoolnet India with its 3Es agenda of Education, Employability and Employment will continue work with stakeholders - government, schools, teachers, parents and students to ride the wave of change. Only by democratising digital learning, all the educational disruptions can truly come to fruition. 
To access Geneo students can visit www.geneo.in and create a free sign up. Once logged in they should select the appropriate standard and start their learning journey. To join a live class, click on "Join Live Classes". The Geneo learning platform can be accessed on mobile phones, PCs, laptops, chrome books and tablets.
(Disclaimer: This is a sponsored content. The liability for the article solely rests with the author. The content has not been created or verified by India TV channel and IndiaTVNews.com)