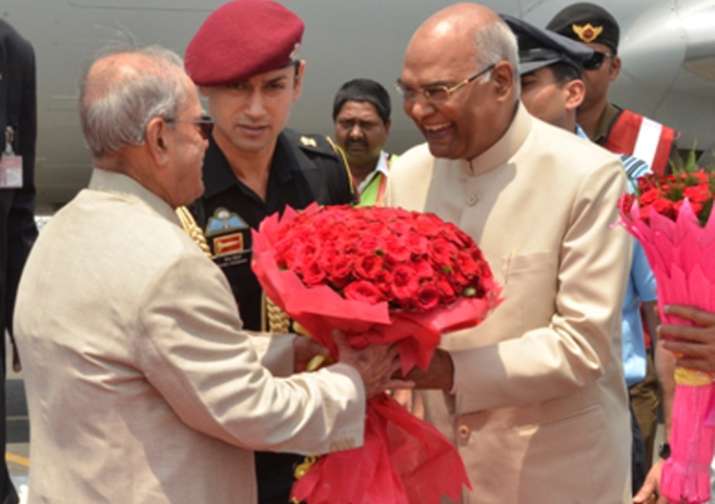 The selection of Ram Nath Kovind as the presidential candidate for the ruling Bhartiya Janta Party (BJP) came as a surprise to many. Even news channels and papers didn't have the slightest of hint about his candidature. None of the media outlets predicted that the Bihar Governor was ever in the race for the coveted post. Reporting about the incident, India TV reporter said, "Seems only two people knew about his candidature. PM Narendra Modi and God."
No doubt, even the aam janta was curious about Ram Nath Kovind, whom a few faintly remember for the oath-taking ceremony of the Nitish Kumar government when he made former CM Lalu Prasad Yadav's son Tej Pratap repeat his oath of office and secrecy. And as they say, when in doubt turn to Google, the denizens of the country turned to the search engine giant to find out more about Kovind.
Despite BJP President Amit Shah telling media at the press conference on Monday, covered live by all the major news channels, that Kovind came from a humble background and was a Dalit, netizens' first search preference turned out to be his caste. "Ram Nath Kovind caste" was one of the top searches on Google. Equally, people were interested to know more about his affiliation with the Rashtriya Swayamsevak Sangh as people searched "Ram Nath Kovind rss" in large numbers.  Those searching for the Wikipedia page of the Bihar Governor googled "Ram Nath Kovind wiki".
Of the two children of the Presidential hopeful, Prashant Kumar and Swati, netizens were more interested in getting details of his daughter.  A large number of internet users googled "Ram Nath Kovind daughter'.
More than 5 lakh searches were made on Google during the last 24 hours around the NDA's surprise candidate. The volume of the searches will grow as the presidential elections, scheduled next month, come closer.